Snow Hill Kennel
"When the tailgates drop, the bull will stop, GUARANTEED"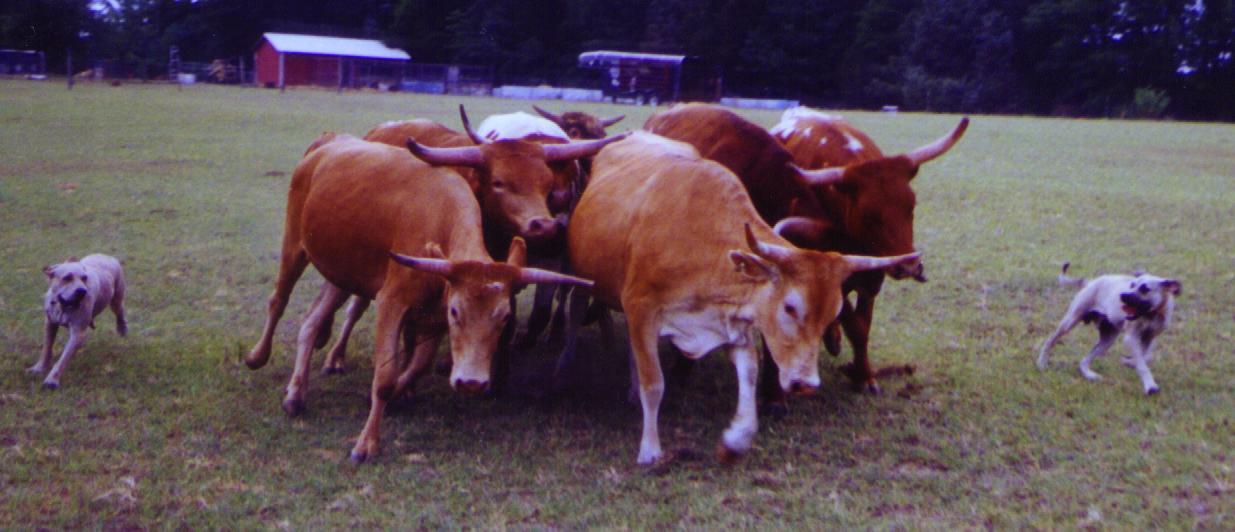 Started Cow Dogs
Frozen Canine Services
Training dogs on Cattle
Stock Handling Demonstrations
Recapturing cattle
Puppies occasionally

Committed to the highest quality of health, safety, and training for our cow dogs.


Our BMCs are bred, raised, and trained to be the finest cow dogs available. We have spent thousands of dollars and several years researching and developing our cow dogs. They are dogs with miles and miles of heart that can't understand the meaning of the word quit until I call them off.
I look for several things in a dog. I want my dogs to be keen on going to work. They should be wound up, waiting for a single release word to take off like a rocket and start working. Each dog needs to be able to work rough, rank cattle by itself without depending on a buddy dog for morale support but will obey my orders without question or hesitation. I usually work cattle with two or three dogs at a time. Because the BMCs work so intensely they won't stop even to drink water if parched in the hot summer sun, so I will call them off individually to come to me and get some water while the others continue to work. Handling the dogs this way allows dogs to work long hours day after day with no breakdown in the dog's abilities. I can control my dogs individually or as a group. They also have the ability to gather cattle independently if I'm not there.

A dog should have character. Cattle can sense this in a dog and if he doesn't have an ample supply, the cattle will not honor him and they will run wherever they desire. The dog has to go to the front of the herd and dominate it by his presence and if necessary bite a few noses to gain their respect. It takes a strong dog to do this-not physical strength alone, but nerve and mental strength.
Locating cattle that have broken though fences and scattered in rough terrain requires a dog with an exceptional nose that can track or trail as needed to find and then bay to force the cattle to form a herd.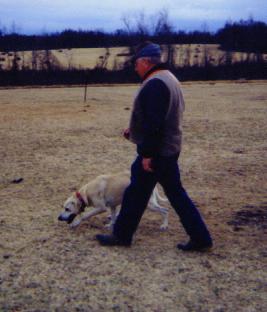 The BMC runs silent when tracking or trailing and so the cattle don't have much warning before they're being gathered into a herd. At this time the dog must have cow sense to know the correct pressure to apply to the herd to cause them to form a herd but not so much to scatter them throughout the woods. When gathering, cow dogs should concentrate on the whole herd not a single cow or calf. In addition, he must be very quick to keep from getting clobbered by a kick with a rock hard hoof meant to end his life by an animal weighing in excess of half a ton of muscle or hooked by a horn from the same critter.
I want a dog that goes naturally to the front of moving cattle to control stock. A dog that works the rear will scatter and panic the cows. Any one of my BMCs can run fast enough to get in front of a runaway cow, stop it, and put enough pressure to cause it's rapid return to the safety of the herd. Thereafter the dogs continue circling and barking but not harming the cows in the bunched herd. The rhythmic noise of the dogs actually calms the cattle making the job of moving the herd easier and safer for everyone; the dogs, the cows and me. The barking also helps in locating cattle that are lost in thick brush and woods. I don't want dogs barking like machine guns with lots of rapid, high pitched yappy barks but a deep, loud bark that can be heard for miles.
I do cattle exhibitions at rodeos, fairs, schools and other gatherings about five to six times a year and I want a dog that can handle unfamiliar sights, sounds and smells. Dogs need confidence, focus and drive to handle the cattle under these unusual conditions. Some can't. Mine can or they don't stay. Kennel space and training time is too expensive to just keep a dog not earning their keep. So if a dog is in my yard, it's very, very good.
All my Black Mouth Cur Cow Dogs are registered with the United Kennel Club.

The Male Dogs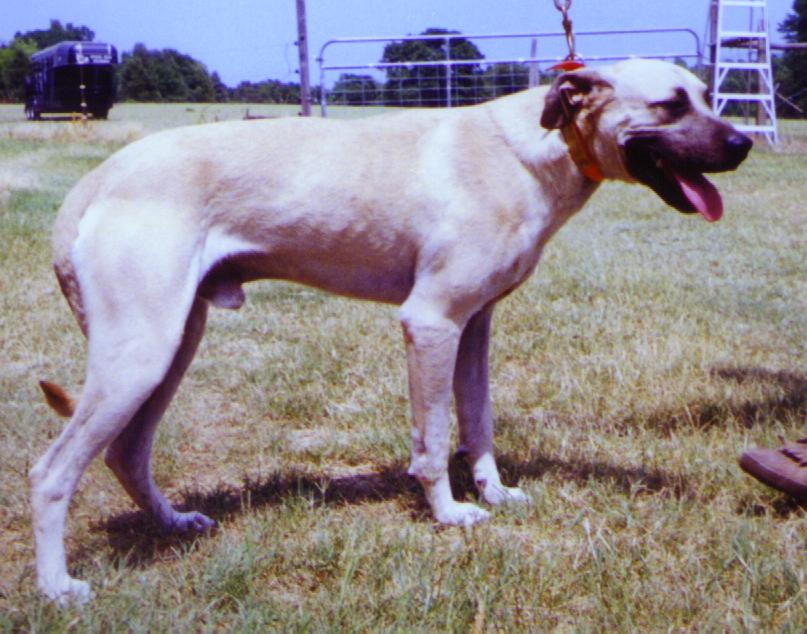 Snow Hill Max
50% Reno / 50% TLS Delight / 37.5% Weatherford's Ben
Perfect conformation, good cow sense, superb coordination. Max goes full out when herding cattle and loves to be challenged by the rankest bulls. Max is extremely biddable, he works to please. His control and intelligence is comparable to any Border Collie I have seen.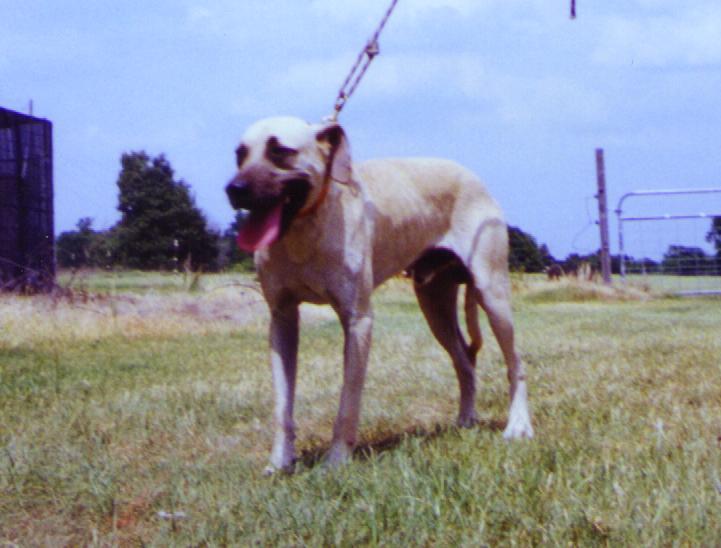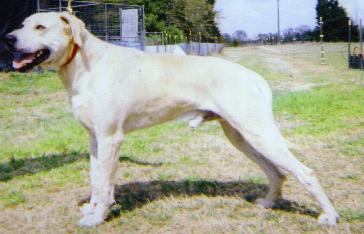 Snow Hill's Sam's Savage
75% Weatherford's Ben / 25% Rodeo Cowgirl
A double grandson of Weatherford's Ben, Sam is the total package. When working cattle, he is awesome. He has been on wild boar; he tracks, trails and bays. His chest is wide, deep and extremely muscular. His major fault is he is totally fearless and has a high pain threshold. A fact that lead to his back, hip and leg being devastated by a couple of wild boar. Despite his injuries when working cattle you can easily see he is a dog moving with "Power". For a breeding program that needs strengthening in the front end, Sam would be the ideal dog to cross into your stock.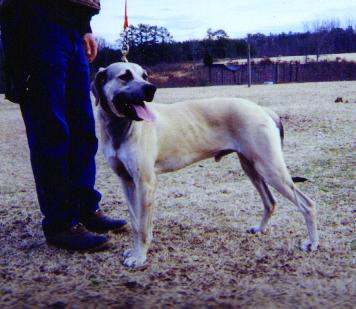 Snow Hill Ringo
75% Rathke's Reno / 25% TLS Delight

The best tracking dog I have. He'll find your cows. Well-built, fast, cat quick agile. "Ringo" is a young dog with tremendous cow handling ability. Ringo's strong points are his perfect rear, endurance and agility.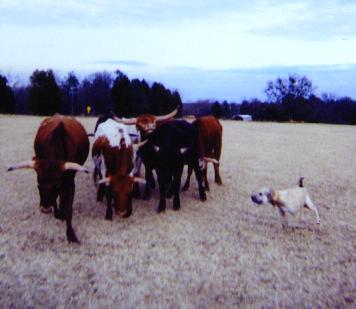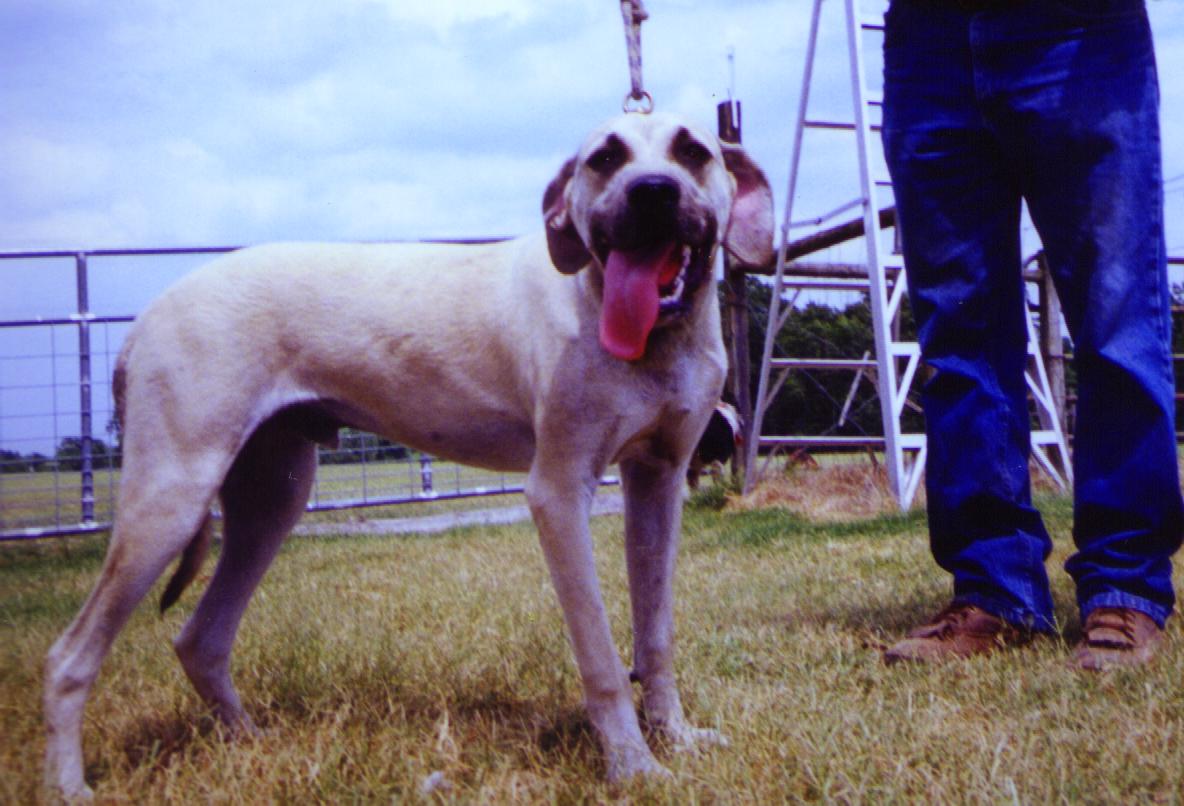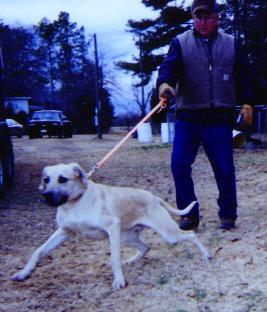 Snow Hill Ben
75% Weatherford's Ben / 50% Rathke's Reno / 50% Fieldstone Flower
Ben is still a young pup but is the first out on the cattle and the last to come off the herd. Already working cattle before he was six months old! I expect great things from this exciting young male. He is a younger brother to Sam. His strong points are his deep chest, wide shoulders, and long legs. His weak point is he is such a high energy dog that it is hard to get him to stand still to take his picture. Totally focused on cattle. Ben will drive or fetch cattle, reverse his windmill upon command, and he will work alone or with others.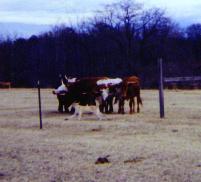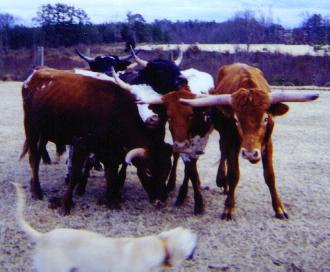 The Lady Dogs
"A good male dog will make you famous; a good female dog will keep you famous." A Mountain Proverb
Snow Hill Hawk
62.5 % Weatherford's Ben / 50% Rathke's Reno
Hawks has perfect conformation and is a very gritty, young female. She won't back down from any cow or bull. Extremely agile, athletic and graceful, I plan to center my breeding program around Hawk. Hawk is my tallest female with the long legs I like on a dog.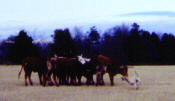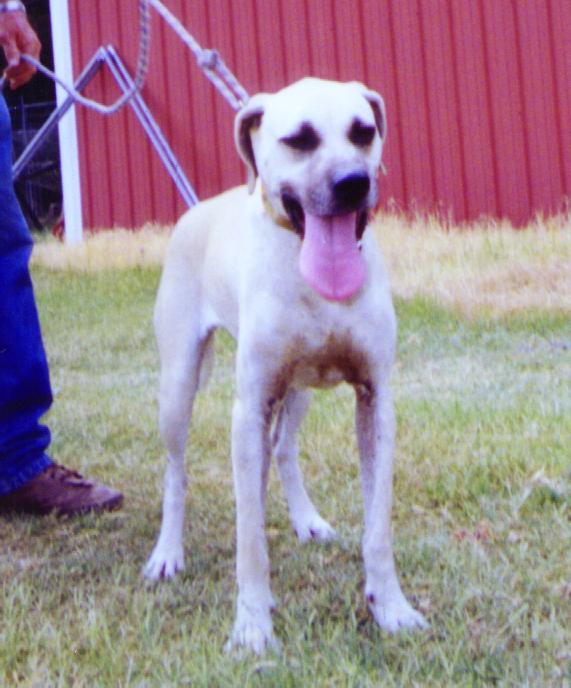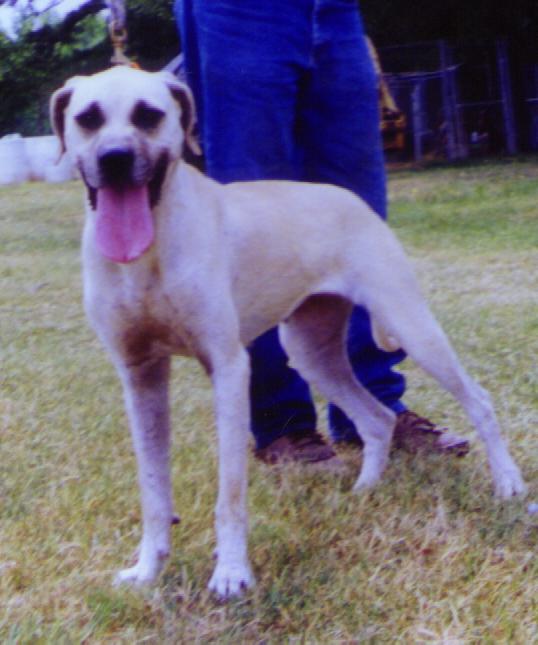 Snow Hill Maple
56.5% Weatherford's Ben / 50% Rathke's Reno / 25% TLS Delight
Maple is the best handling female I have. She has a lot of endurance. Excellent conformation. Alert, fast with a lot of drive, she is a natural cow dog being a double granddaughter of Rathke's Reno from Hog Island Kennel.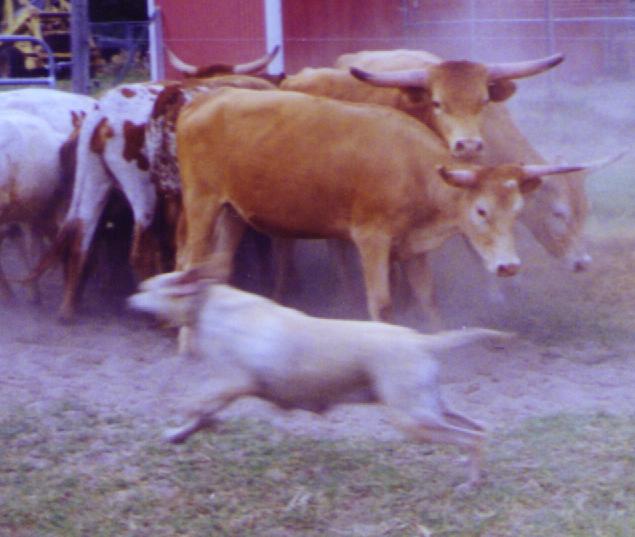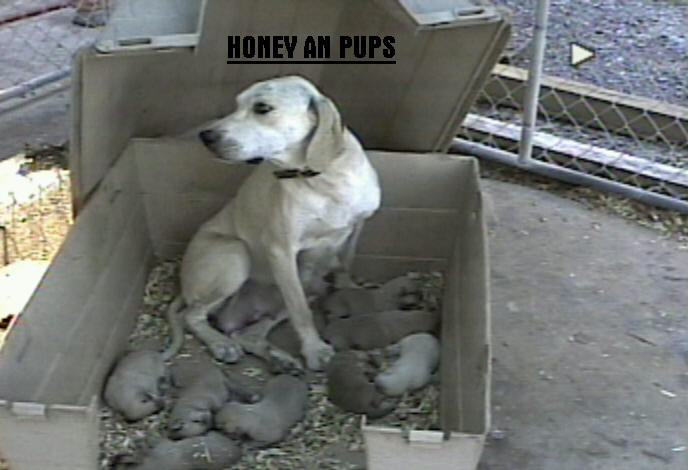 Snow Hill Honey
50% Ames' Bullet / 37.5% Weatherford's Ben / 25% Eddleton's Mitty Mutt
Honey is a tank, wide-chested and muscled like a male dog and is very quick with explosive speed. She is aggressive enough to catch and hold, but biddable enough to release on command and she works well alone or with other dogs.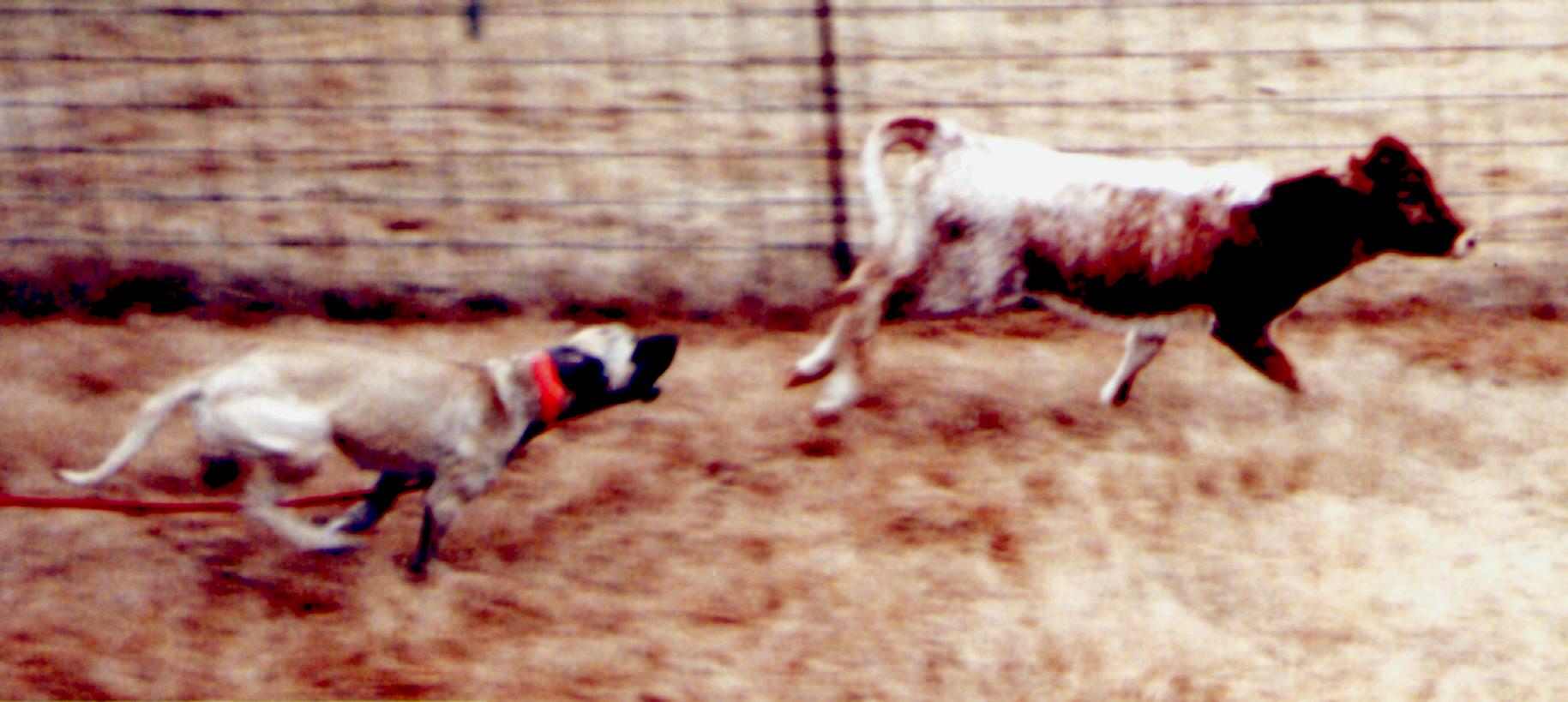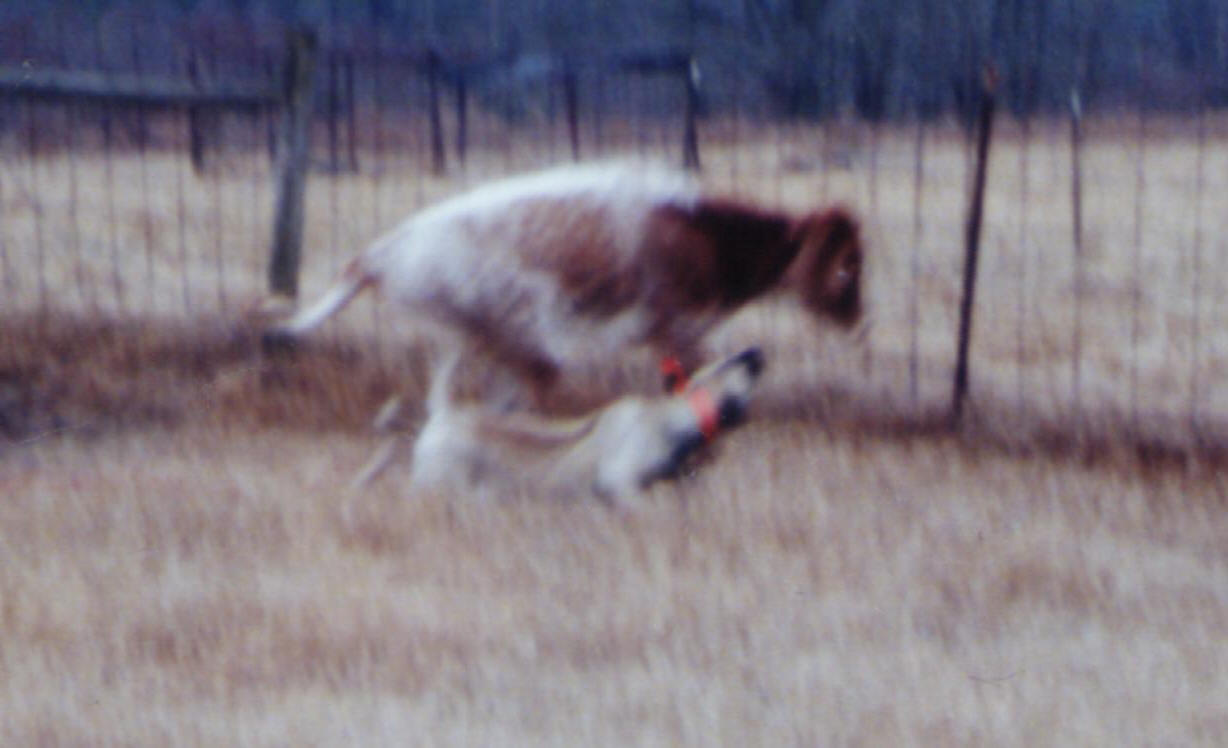 Snow Hill Tammie
50% Ames' Bullet / 50% River bend's LuLu
Tammie has perfect conformation and is a natural head dog.
She has tremendous stamina and works at full speed.

I have other young dogs coming along. All have a high percentage of Weatherford's Ben and Rathke's Reno in their bloodlines as I've found they have make my best Cur cow dogs. I breed for cattle handling ability only, if I get a good-looking dog with perfect conformation, that's great! But I breed for what the Black Mouth Cur was born to do, herd cattle. All of my dogs are yellow, long tailed, with most having a black mask. If this is what you're seeking call me. I very occasionally have a litter of puppies that I have bred for myself or friends and sometimes there will be an extra one.




Reproductive Services
I have a nice selection of outstanding males for approved females only. The cost is $300 if your female is delivered to my kennel or my pick of the litter, my choice. If I have to pick up the female at the airport it will be an additional $100. I require a current Brucellosis test, shot records up to date and wormed. Females must be at least two years of age and in good health.

Collect, Freeze and Store Canine Semen
If you have an outstanding male and wish to insure you'll still be able to have a litter of pups by him in case of inconvenient time/location, old age, or as all too often happens to our best working dogs, accidental death, call us and we'll arrange a time and place to meet. Priced by private treaty.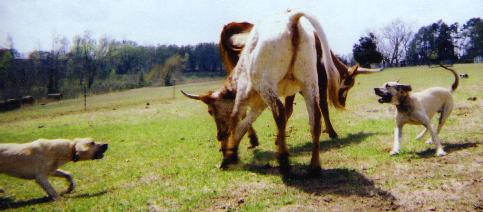 Cowdog Training
$150 for the first two weeks at which time I will give you my honest opinion of the dog. The first week is spent bonding to your dogs and the second is spent working the dog. After that, if you wish to continue the training it will be $300 per month. Owner is responsible for any vet bills or medications. I require; shots up to date, recent worming, and negative check for heart worm. If you live close enough I will also train you to use and control the dog on cattle.

Cowdog Training tapes are in the planning stage with availability projected for 2004.

Shipping
There are three airports available, Columbia, S.C.; Raleigh-Durham, N.C.; and Charlotte, N.C.
Customer is responsible for all arrangements and expenses.

Demonstrations
I am available for herding demonstrations. Call for details and prices.

Other Services
Breaking a herd of cattle to work with dogs. If your cattle chases your dog off the field, give me a call. I have some BMCs that love to work cows or bulls with an attitude. They'll have the herd honoring your dogs in a very short while.
Tracking and recovering cattle that have busted loose from their pens.


Snow Hill Kennels brings you the finest Black Mouth Curs the breed has to offer in terms of Cow Dogs. By selectively breeding with only the top prospects from the most respected bloodlines; Weatherford's Ben, Rathke's Reno, TLS Delight, Rodeo Cowgirl, Ames' Bullet, and more.
Our goal is to produce the total package, a physically superior cowdog with the power, hard drive, intelligence, and overwhelming desire to please for which the Black Mouth Cur has become famous.

I hope you have enjoyed your visit and I thank you for your interest.

Snow Hill Kennels
(704) 694-4227
Larry Griggs
147 Robin Road
Wadesboro, NC 28170