Borne iN the Bone Kennel
"Just Good, Honest, Hard-Working Family Dogs"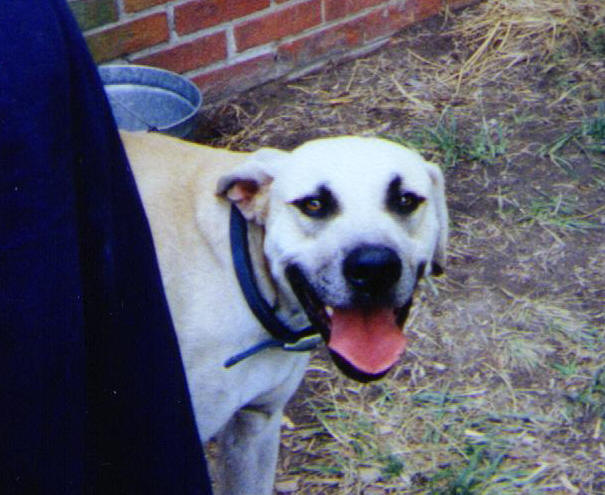 Welcome to Borne iN the Bone kennel. Let me thank you for your interest in learning about the Black Mouth Cur. Obviously, since I breed and raise them, I really like this breed of dogs. I have a few dogs that have made names for themselves and my kennel looks like a retirement home for old dogs as I like dogs that have proven their abilities and their Heart. Once I get a dog, they're here to stay and don't have to "earn their keep".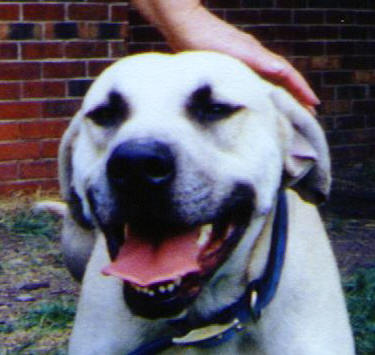 My oldest male dog is Rathke's Reno. He was bred by Edmond Rathke in Texas and is a direct son of Weatherford's Ben. He's good natured, smart and very athletic.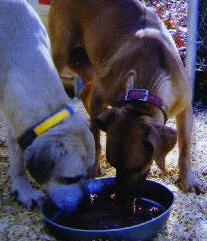 My youngest female dog is Spicy, a daughter of John Ames' dog, Bullet, in Maine. She's amiable with other dogs but has a lot of hunt in her. If you notice my dogs can eat out of the same bowl. I want dogs that get along and do not display aggression towards each other. Pups pick up habits from watching how the older dogs behave, just like children.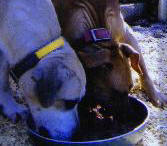 My oldest Female is TLS Delight. She was bred by the Adam's Braford Ranch in Florida which at that time didn't keep records on their dogs. If a dog didn't work cattle, they didn't keep it. I was given to understand that they were primarily concerned about working ability and health in their dogs, not registrations. I bought Dee from Lamon Sivils in Texas about five years ago as an outcross for my Ben line. Before he registered her he had test bred Dee to ensure that she wouldn't produce any off color pups. No one is sure just how old she is but she just keeps going and going.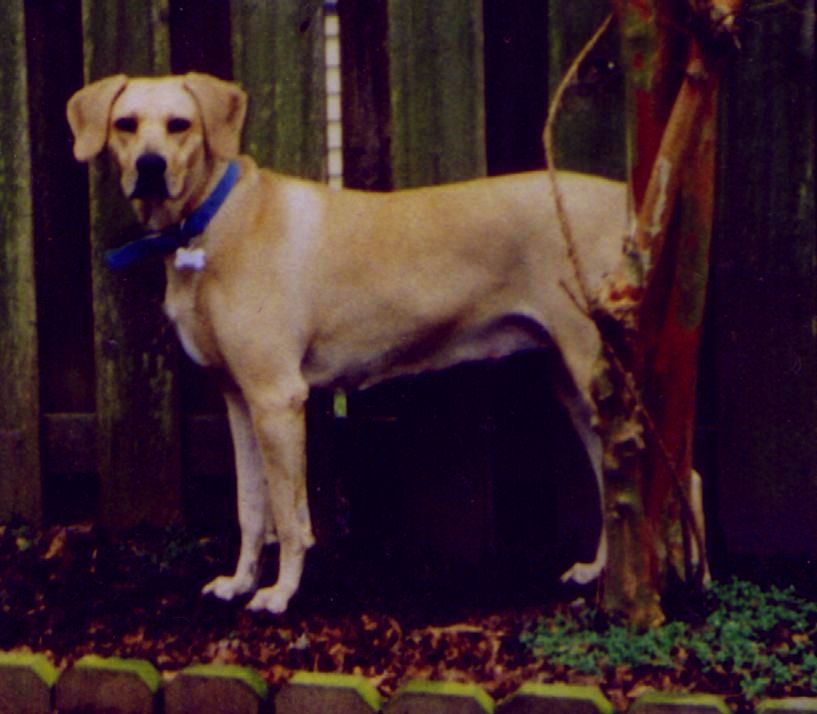 Of course, my favorite dog is Fieldstone Flower. A direct daughter of Weatherford's Ben. She produces pups that are very fast, agile, and when called upon they work wide open. What I like best about the Ben line dogs are their extremely sweet and loving dispositions with the family and also around the house, they are couch potatoes. I like a dog that can run all day but when they're inside the house, I don't like hyper dogs. Nancy has two cats in the house and with several adult dogs, things could get a little hectic if the BMCs weren't so easy going. I work long hours at work and Flower has free run of the house during that time. The Ben dogs I have had are territorial about their house and family. You can decrease, increase or modify this trait with socialization and training but this is something to consider if you're interested in this line of BMCs.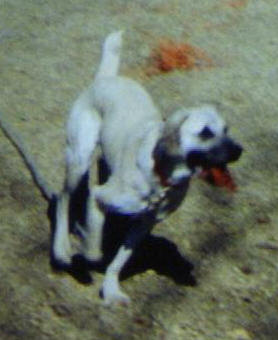 Dancer is a good example of a Black Mouth Cur, a multitalented dog that has been proven in several areas of working; herding (sheep, goats, cows) hunting (squirrel, raccoon, hogs) and is a general all purpose farm dog. She is extremely intelligent and athletic. Her parents are Rathke's Reno and TLS Delight.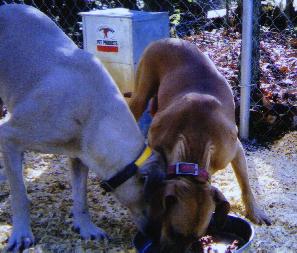 The name of my kennel "Borne iN the Bone" is a phrase used by "old timers" and means that certain tendencies are passed down from one generation to the next. It is my hope to maintain the working dog that the old time breeders left for us without "improving" him beyond recognition either through breeding out the genetic diversity nor outcrossing him to acquire some faddish trait that doesn't improve his ability to herd cattle. I chose the Weatherford's Ben line because of their outstanding cow working abilities and because of Ben's ability to pass his traits onto the next generation. Not all great cow dogs reproduce themselves. So far I've been lucky that all my pups have gone to good homes and have made their owners proud.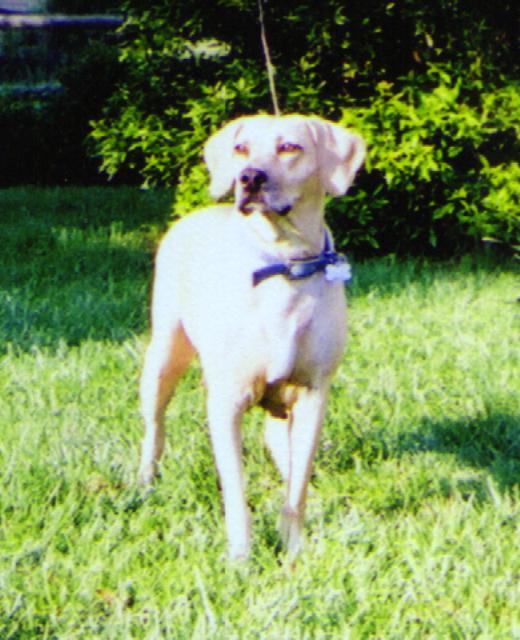 In regards to pups, I have about two litters a year and since I raise them in the house, two litters is as many as I want to socialize each year. Working family homes are given priority. The cost is $500 for each pup and I prefer for you to pick up the pup here so I can meet the family and you can see the parents to check out their temperament and appearance. The pup will be eight weeks old, wormed, and have it's first shot. I strongly encourage crate and obedience training. I reserve the right to refuse selling a pup to someone if I feel the situation would not be a good home for the pup. All my dogs leave here in good health with a health guarantee from a veterinarian. All of my dogs are United Kennel Club (UKC) registered and you will be receiving puppy papers to register your pup with them also.
For something more specific send me an email or a phone call. I always enjoy talking dogs.
Sincerely,
Sam Piper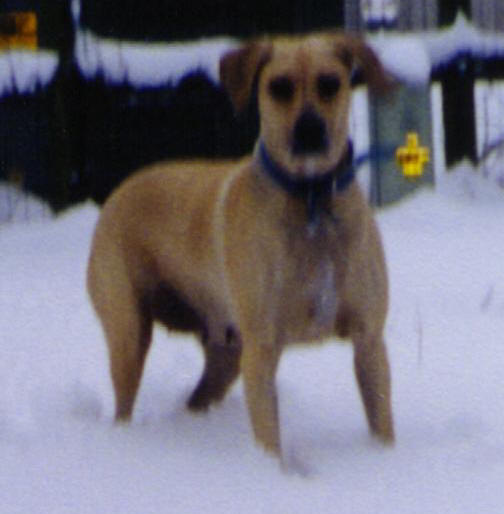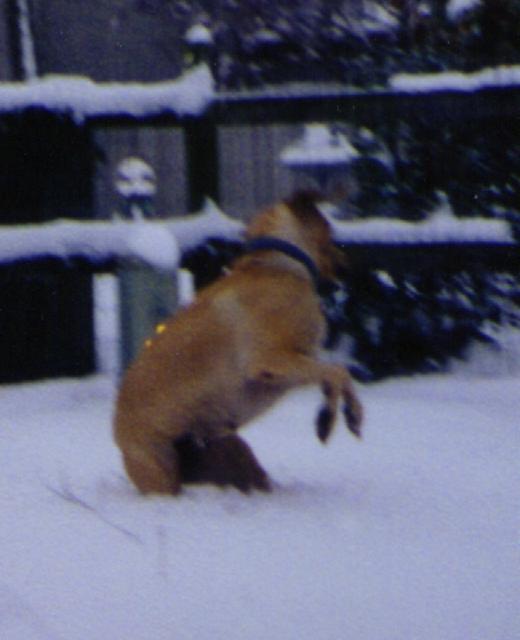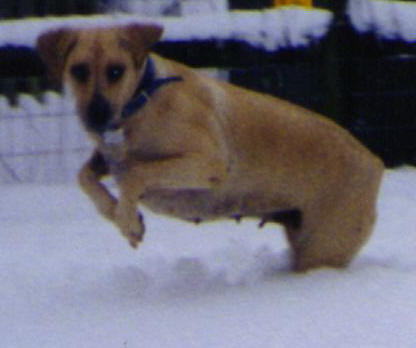 Flower at play in the snow. She weighs ninety pounds but still thinks she's a lap dog. : )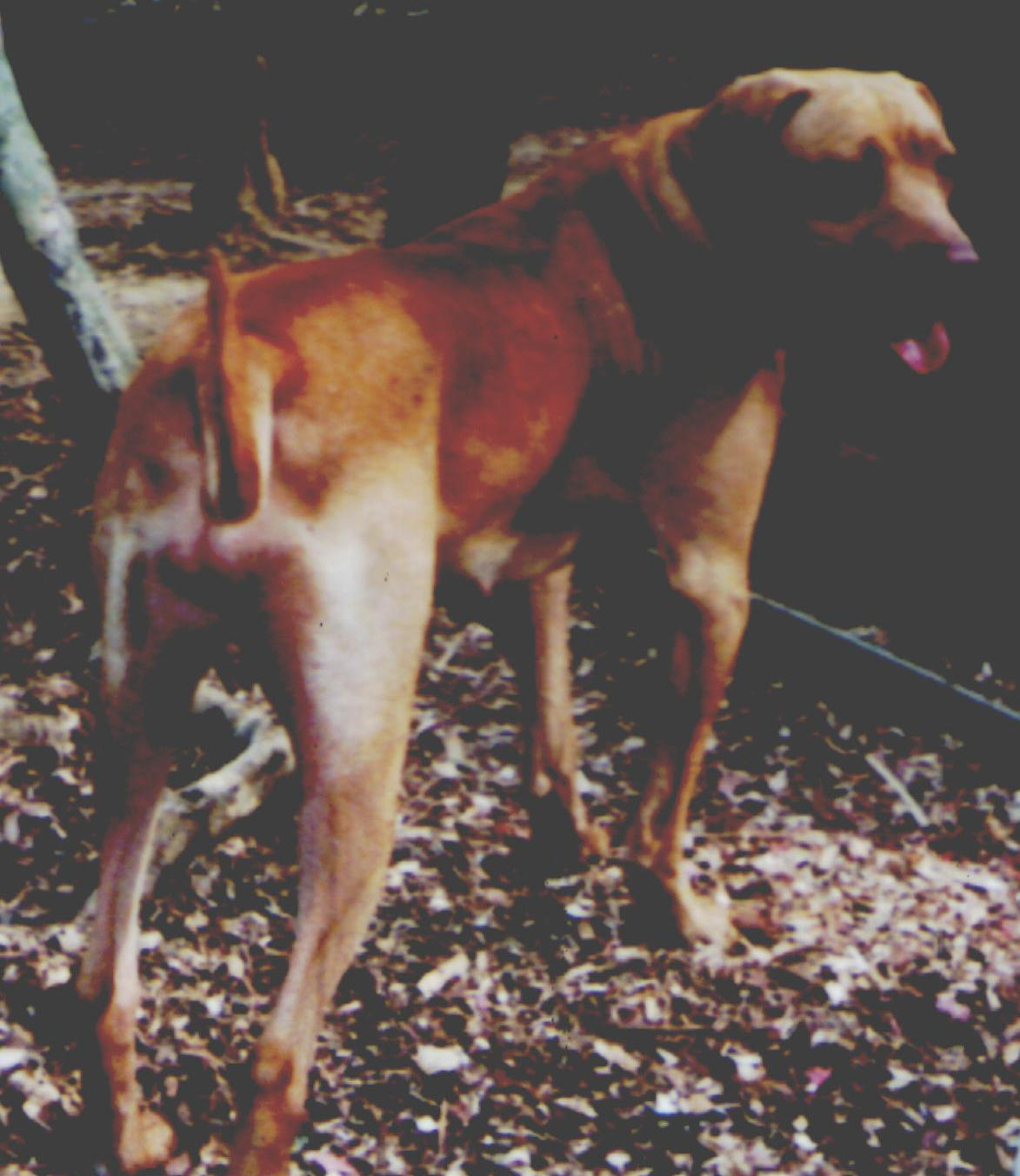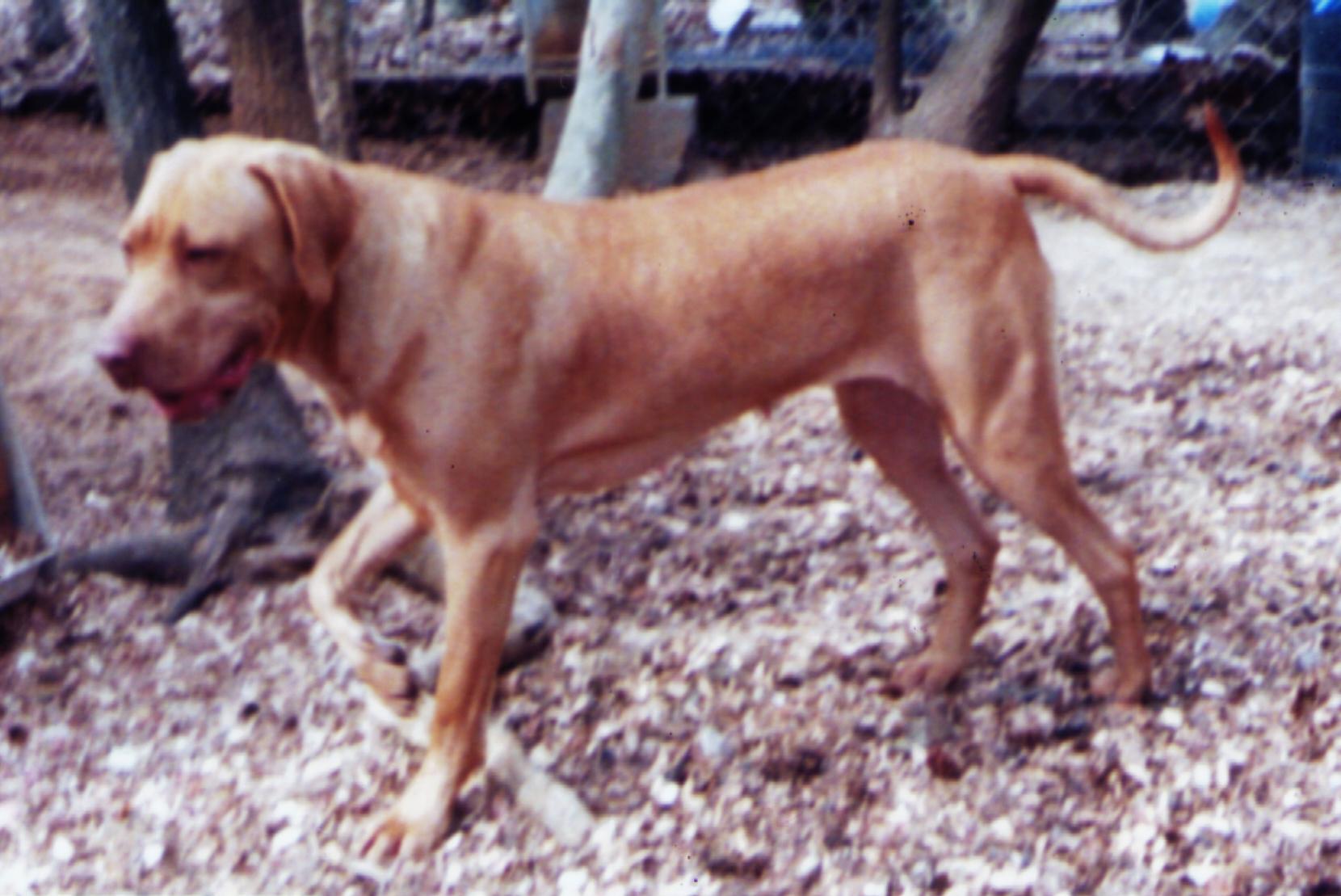 A few more pictures of Spicey. She's a big, blocky headed daughter of River Bend Bullet.
Her color is known as a "red albino"
At Present we have a litter of three male and four female pups born July 4, 2006. Two of the male pups are bobtailed and the rest are long tailed. Only one of the females does not have a mask.
Pictures were taken July 28, 2006
Male Pups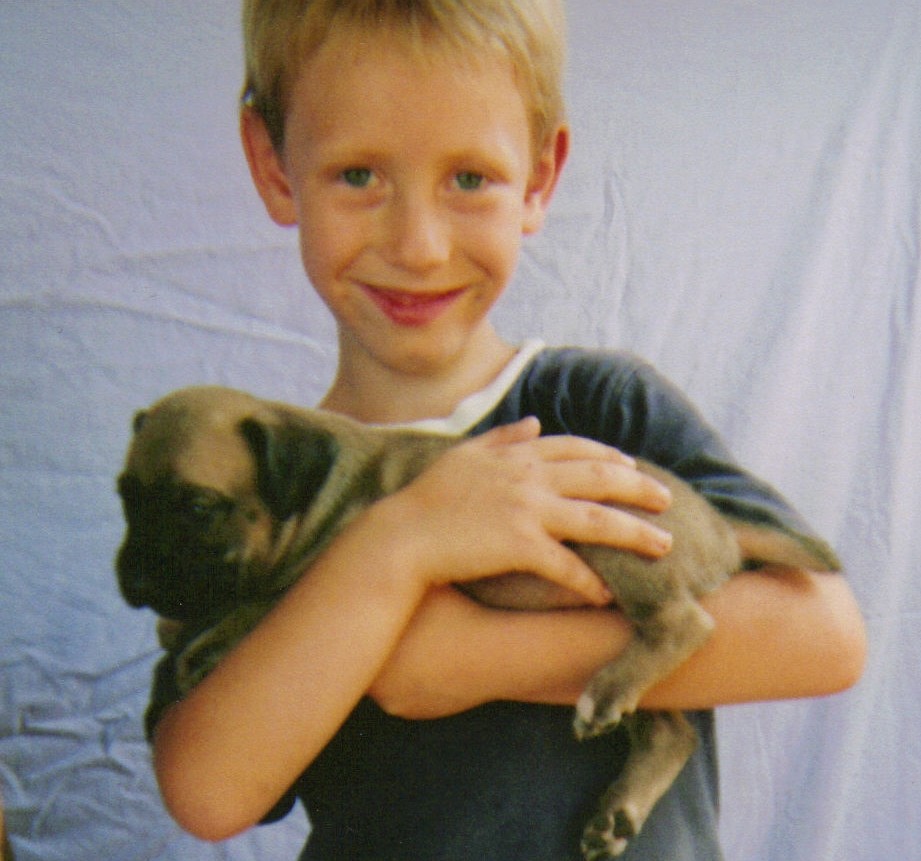 Male pup "A"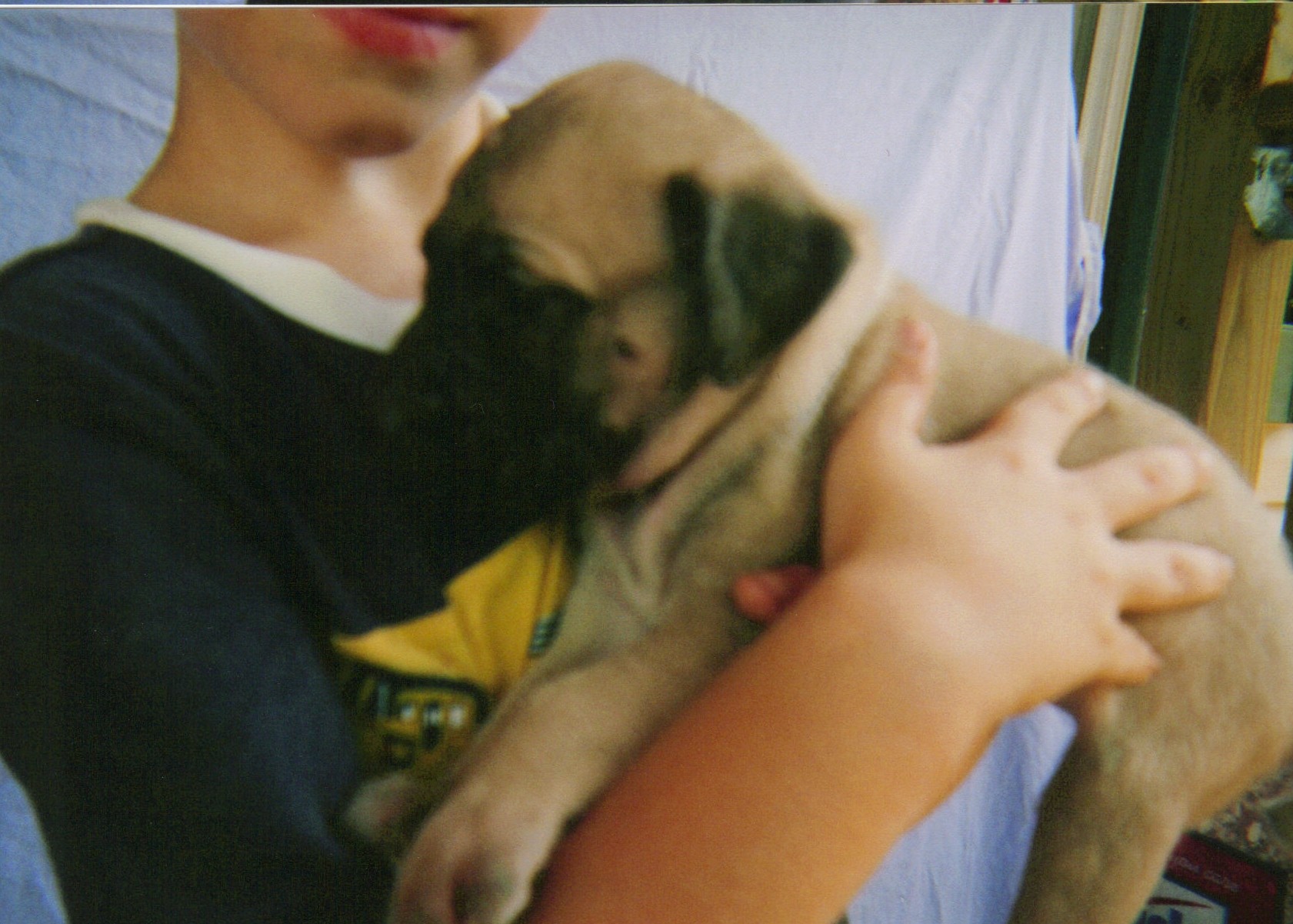 Male Pup "B" Male pup "C"
Female Pups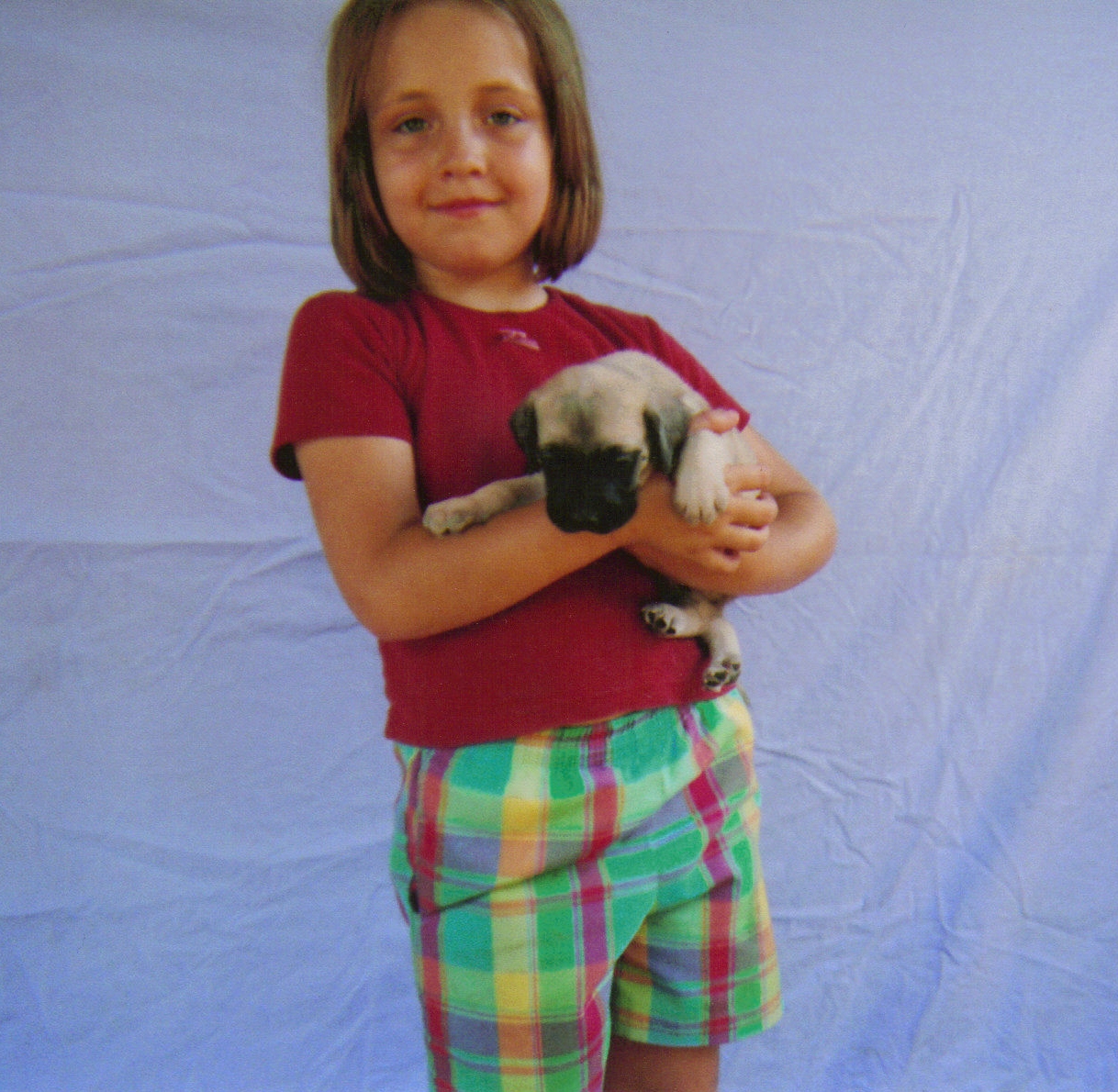 Female Pup "A" Female Pup "B"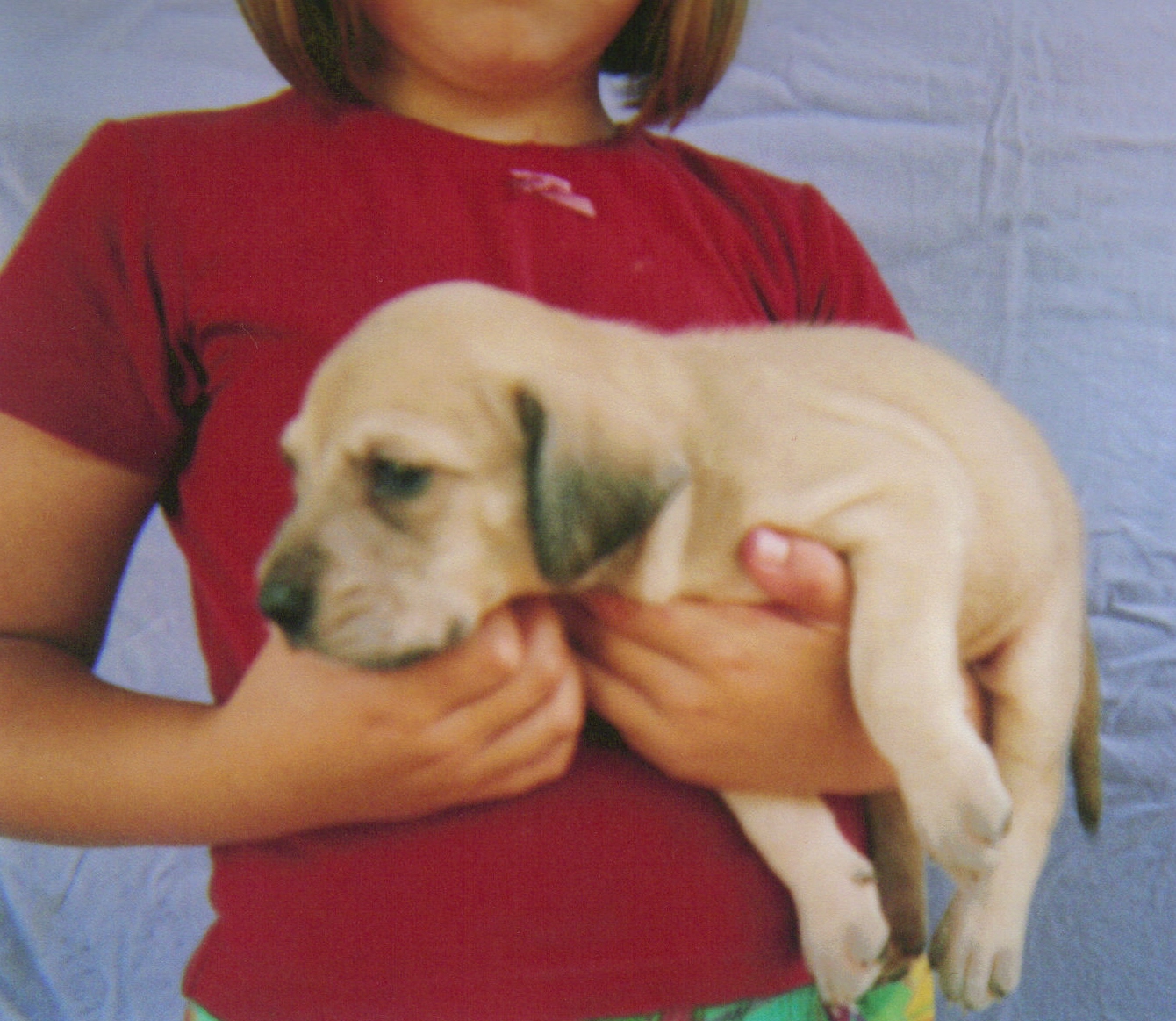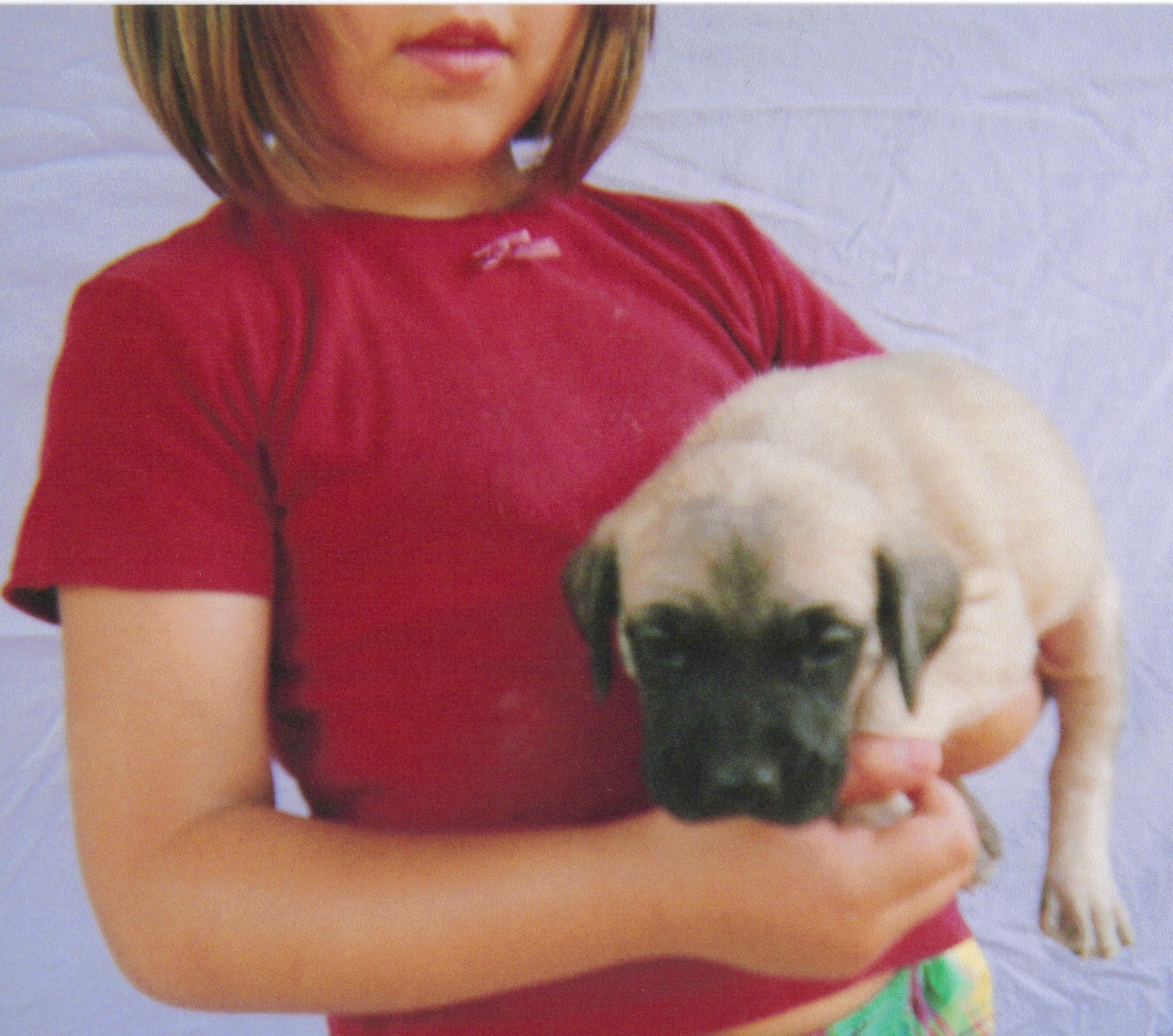 Female Pup "C" Female Pup "D"
To help me keep the pictures straight my grand nephew held the male pups and my grand niece held the female pups
Questions to be prepared to answer;
Tell me about yourself and your level of experience with training dogs.
Have you ever had a dog before? What breed? What did you like about the dog? What did you dislike?
Do you have children? If so, how many and what are their ages?
Do you live in the city or country?
In an apartment condo, or house?
What experience does your children have with dogs?
How much do you exercise each week?
Do you have another dog at this time and what is it/s sex and breed?
Does he/she stay inside or outside?
Are you interested in a male or female and why?
Is your yard fenced, and if so, how high is the fence?
Do you plan on obedience training this puppy?
Why did you choose the Black Mouth Cur? What interests you about the breed?
What would you like for you dog to be able to do? How did you hear of us?
Borne iN the Bone Kennel
Sam Piper
500 Beagle Run Lane
Alberta, Va. 23821
H (434) 676-3355
C (757) 615-7075
sampiper_23464@yahoo.com