High on the Hog Kennels
Dogs of proven hog hunting ability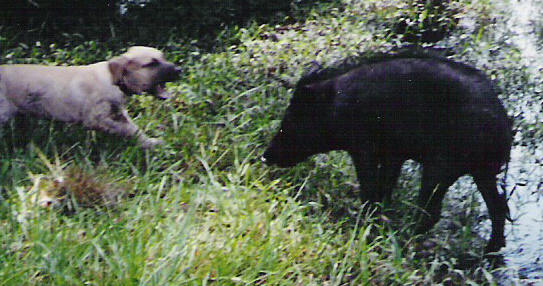 Michelle Mears
(954) 791-6473
Plantation, Fla.


Highonthehogdog@aol.com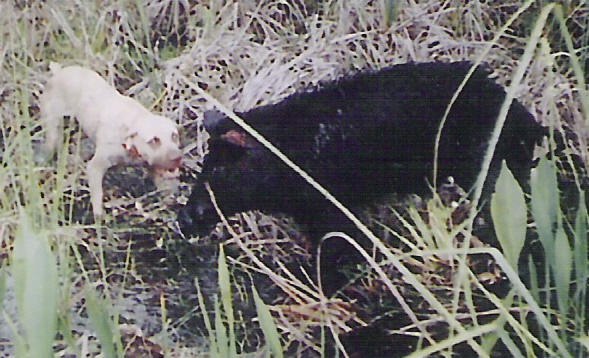 Welcome Hog Hunters!

All the dogs at High on the Hog Kennels are used for Hog hunting. They are dual registered with FBMCBO and NKC. All of our dogs have been DNA profiled and all show a high percentage of Weatherford's Ben DNA markers. Most of them are pink nosed, medium built (45-65 LBS.) blocky headed dogs. These dogs don't know the meaning of quit. They will stay all day if that's what it takes to get the job done. I breed my dogs for drive, intelligence, and temperament. I find it is easier to train high-drive smart dogs. We only breed proven hog hunters, not for what looks good on papers. Our pups are handled a lot and exposed to many different situations. Shyness is not an option here. We start our pups baying hogs at eight to ten weeks of age and they all start like naturals. We are reputable breeders with 14 years experience. References available from previous customers. We don't ship dogs nor do we sell pups to non-hunting homes. These dogs make great working family members but they must have a job that challenges them mentally and physically for them to be happy and complete. If you hunt and want to take a drive to south Florida, we'll be more than happy to take you hunting so you can see our adult dogs work.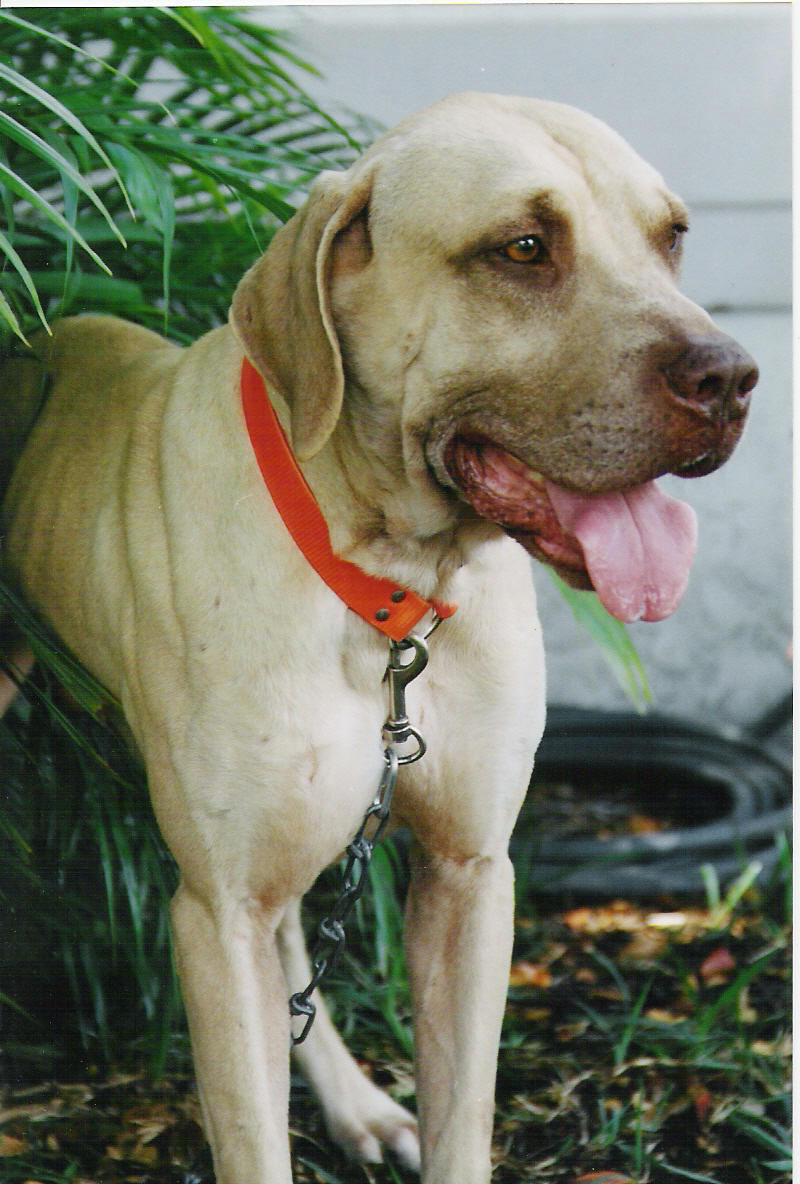 Tamburini's Southern Justice


Justice is a people dog but when he hits the woods, he is all business. If he bays for more than thirty seconds, you know it is a very big hog. He is our main stud dog having produced pups that have proven their hunting abilities in the woods, finding and stopping hogs on a regular basis. Justice weighs a solid seventy-five pounds, a hard catching, bobtailed dog. Justice weighs seventy-five pounds, a hard catching, bobtailed dog. If you're looking for a dog of known hunting ability to improve your pack, I haven't seen a better one. Proven females wishing to breed to Justice require a negative brucellosis test.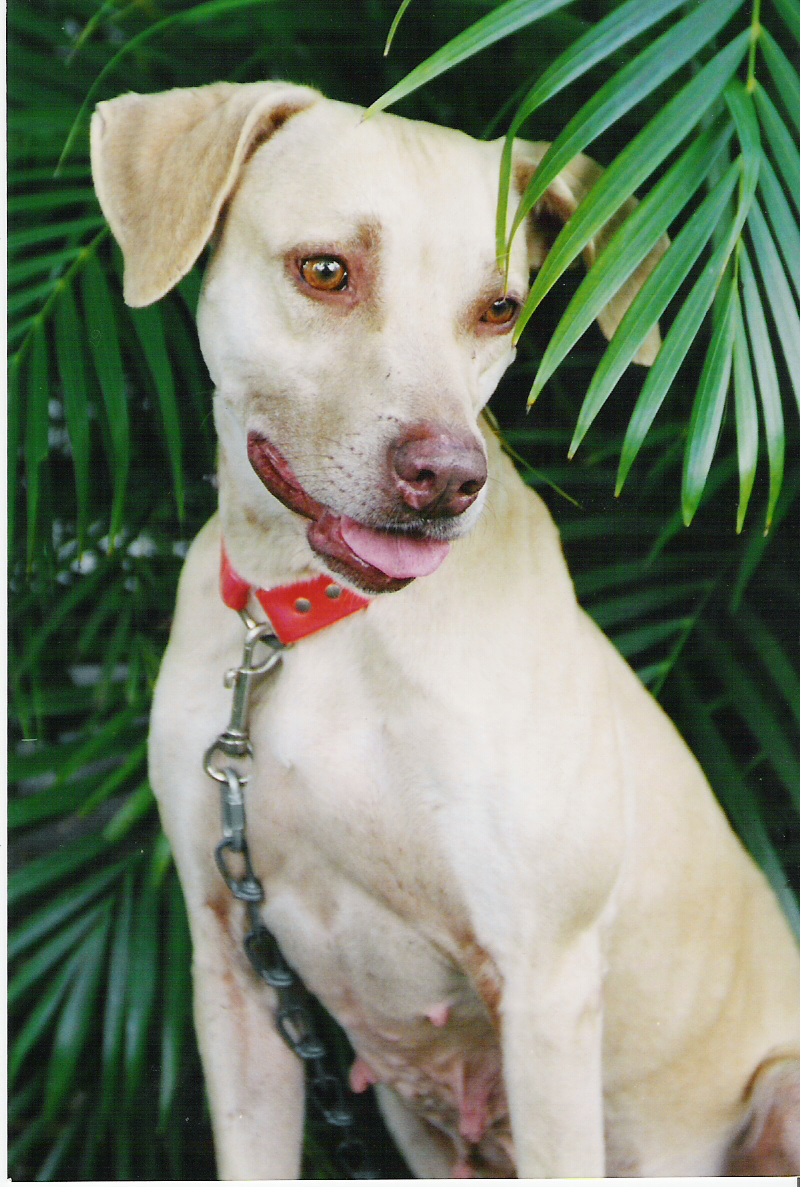 Weatherford's Tipper


This is a gyp we call "Kat". She is a sixty-five and a half percent Weatherford's Ben dog. She only weighs forty-five pounds but she is one of the fastest cur dogs I have ever seen. She covers twice as much ground than any other dog in the same amount of time, and is a hog finding machine. She is strictly a bay dog, but will sure enough pull hair to make one stop. This gyp is as agile as they come.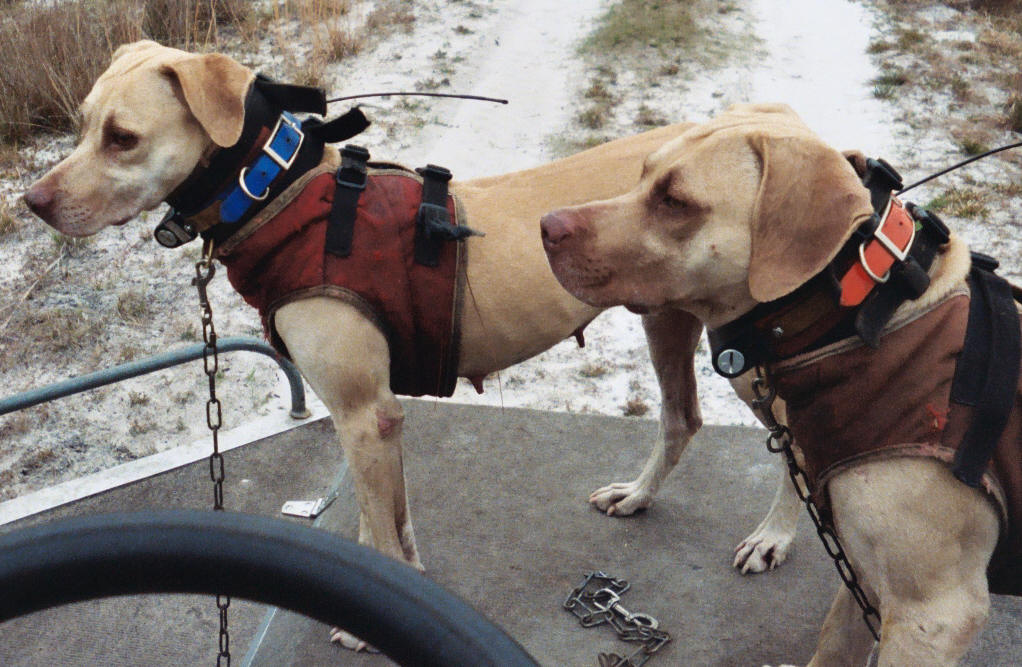 Kat and Scout
All dressed up and
Ready to work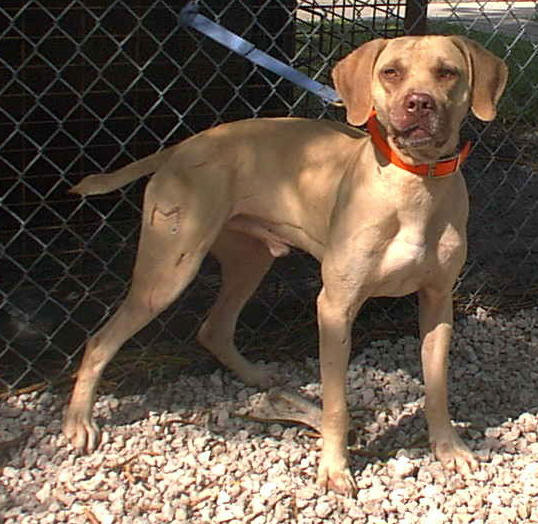 Mears' Scout


Scout is a four-year old pup from Justice and Kat. He is a beautifully built dog at fifty-five pounds. He is the best of both parents. Scout has been bred twice and all the pups are working great. Scout hunts hard and isn't scared to get in and mix it up. He gets along great with everyone and is very easy to handle.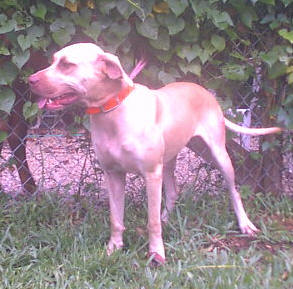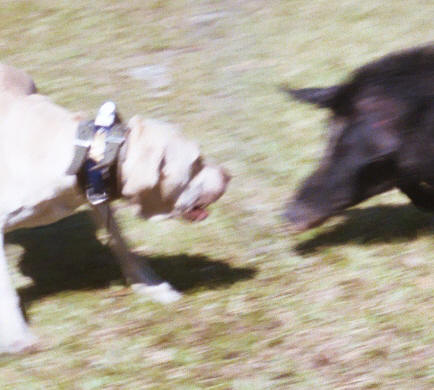 Mears' Darla
Darla is a three and a half year old female from Justice and Kat. She is a beautifully built gyp with great personality. She hunts hard and always strives her best to please. She has made an outstanding bay dog, who will do it by herself.or with the pack.
Mears' Dirty dog
Dirty is a three-year-old, sixty-pound, southern Black Mouth Cur. Her grandparents includes Miss. Charlie, Bayou Coura Banjo, and Bouncin' Betty. This gyp has made an excellent hog dog. She is long-legged, deep chested and as quick as lighting. Dirty has the coldest nose in our pack and will take a track several hours old. She hunts very hard and will get in and catch with the best of them. We hope to breed her to Justice in the coming year.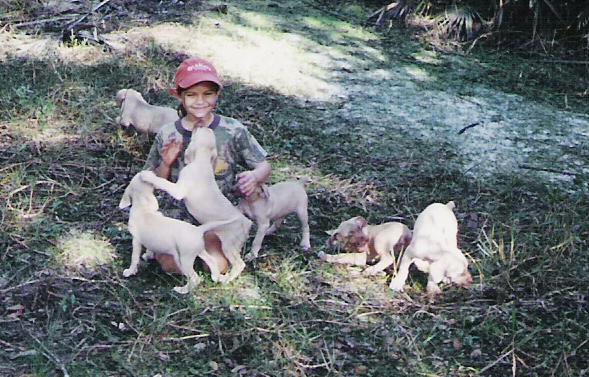 Thank you for reading our webpage,
The pack at High on the Hog Kennel