Oyler's "Shawnee" Kennel
Where Quality Doesn't Cost, It Pays

I believe the Howard line of Black Mouth Curs are some of the finest BMCs available. This line produces very consistent size, shape, and behavior. Our Black Mouth Curs are hard, fast hunters that find game using all of their senses; eyes, ears or nose. We prefer silent trailers but if they open just a little on a very hot track due to their excitement, that's allowed but they are never open on a track like a hound. Our dogs have a loud, deep chop on bay or tree allowing you to find them easily.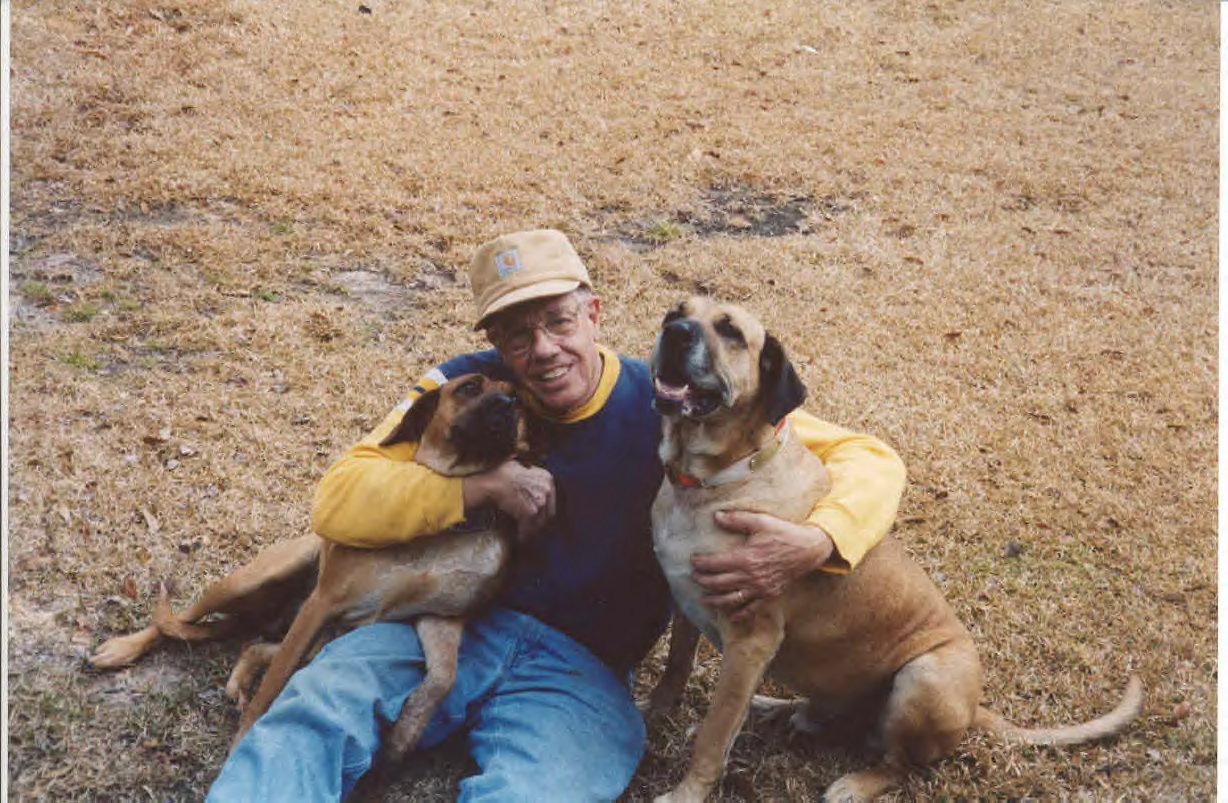 The Howard Line of Black mouth Cur is where it all started! Buck is on the right ~ he is the sire of Odie (on the left). Shawnee Oyler, owner of Buck and Odie, is right in the middle!
Oyler's Shawnee Black Mouth Cur
(251) 666-4674
Mr. Don Oyler
Mobile, AL 36695
shawneedon@earthlink.net
Services: Puppies, Adult Dogs, Stud Service Puppies and adult dogs are available as "Pick-up" only. I do not ship at this time.