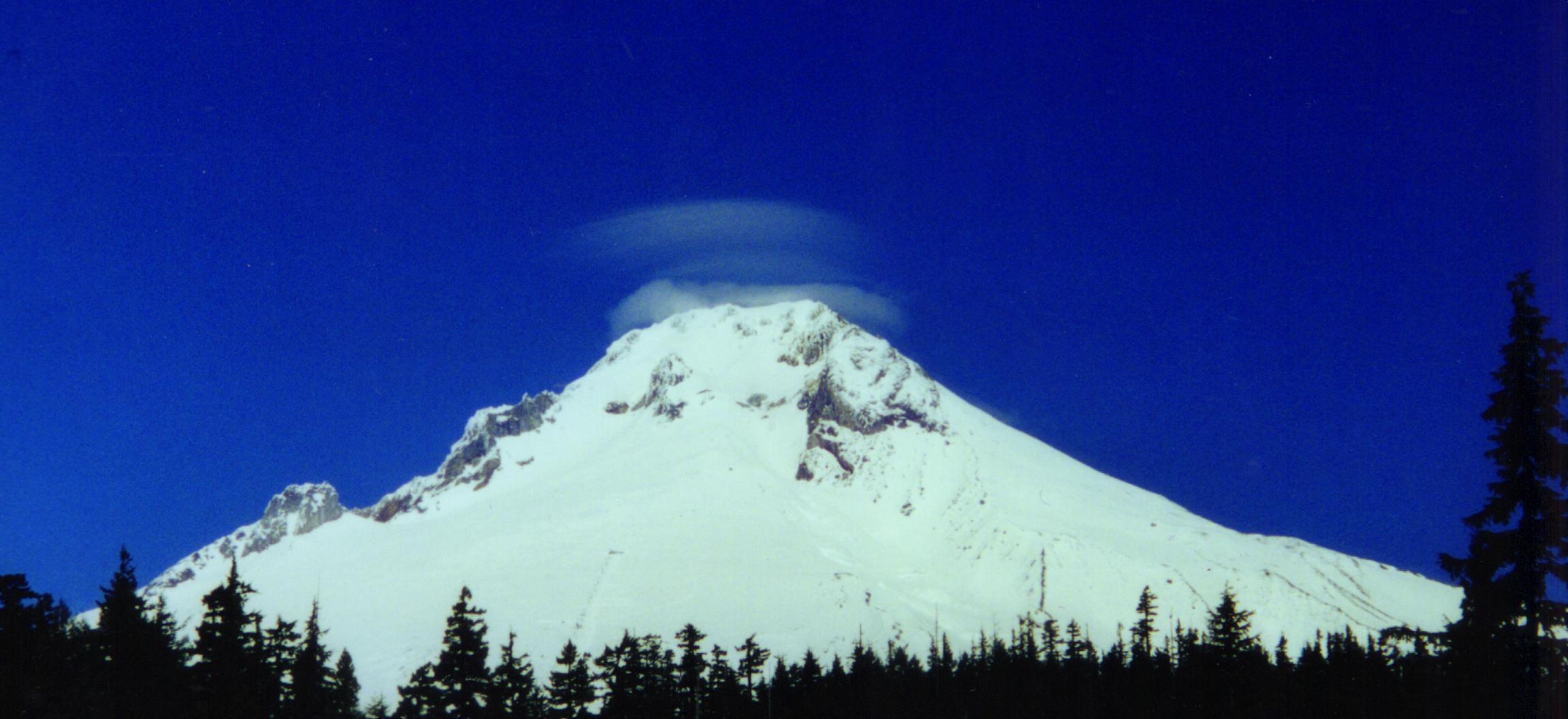 Pine Mountain Curs


They're not just dogs, they're a working part of our family!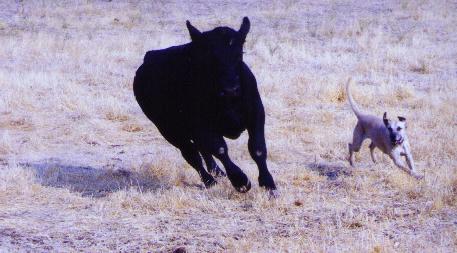 We run three hundred and fifty head of cattle on ten thousand acres in south central California. Most of them are very independent and strong willed. We need dogs that are dependable and controllable under any and all circumstances because out in the thick brush where our cows are located, you cannot predict what will happen except that it will be the unexpected.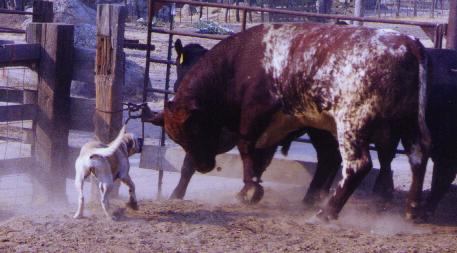 A cowdog is a special type of dog. It has to be strong willed enough to control the most dominate bull in the herd but must be controllable by it's owner to move the cows where and when they need to be. We have tried a wide variety of dog breeds and mixtures. The best cowdog we've found to work cows under our adverse conditions is the Black Mouth Curs. We researched the various strains of the Black Mouth Curs and we sent all the way across the country to Virginia to get a daughter from Rathke's Reno, a direct son of Weatherford's Ben and an outstanding cowdog producer in his own right. We just recently purchased a male pup from Texas that is 57.8% Weatherford's Ben that we will be breeding to Piper in the future.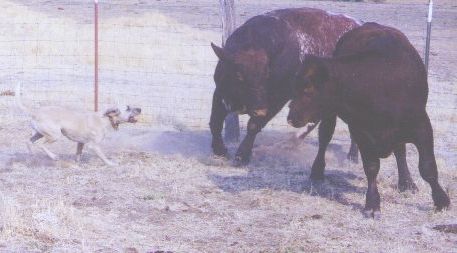 We received Piper at eight weeks of age and she was one of the most assertive and athletic pups we've ever seen. Utterly fearless, Piper will try anything asked of her without hesitation. At two years of age Piper is used exclusively on cattle under hot dry conditions and many long, hard nonstop hours. Piper is just as strong and aggressive at the end of a fourteen-hour day as when she started out of her pen at the beginning of the day.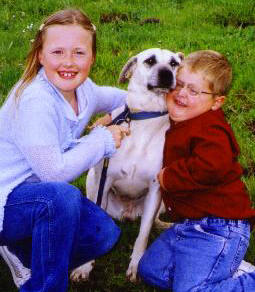 After working cattle all day, she enjoys playing with the children at night. Serving as toy, nanny, and guardian angel.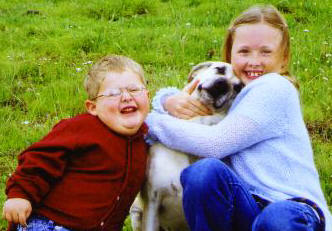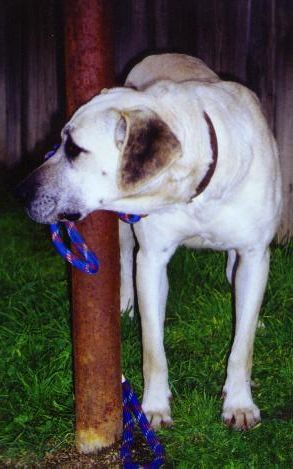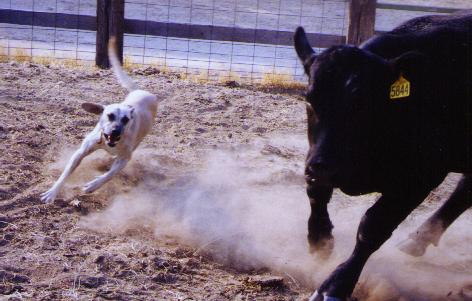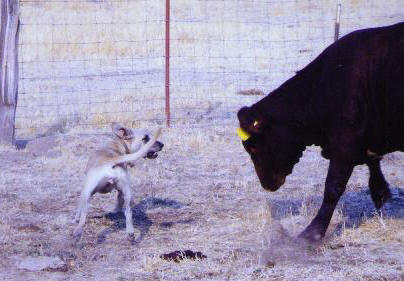 We occasionally breed Piper to continue her line and for insurance of replacement stock should anything happen to her. These are hard working dogs that are smart, healthy and have a high desire to please their family. Puppies will have all their shots will be up to date, will be dewormed and they are socialized daily with dogs and children. If someone wishes to reserve a pup, please contact us at:

Pine Mountain Curs
(661) 399-0507
(661) 619-2982
Sarah Smith
2004 N. Chester Ave.
Bakersfield, Ca 93308
pinemountaincurs@aol.com
The name of our store is Granite Station Saddlery & Feed in Bakersfield. Come on by, we'll be glad to talk cowdogs with you.
This is Brownie the father of the litter from Piper.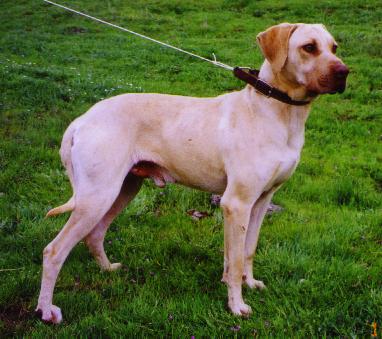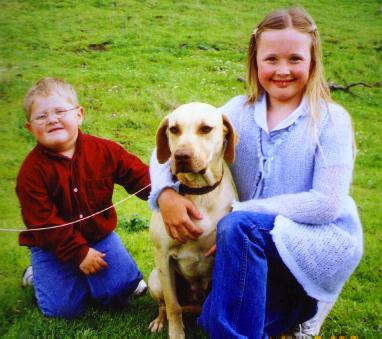 "I can't think of anything that brings me closer to tears than when my old dog -- completely exhausted after a hard day in the field -- limps away from her nice spot in front of the fire and comes over to where I'm sitting and puts her head in my lap, a paw over my knee, and closes her eyes and goes back to sleep. I don't know what I've done to deserve that kind of a friend." -- Gene Hill