Walters Black Mouth Cur Kennels
"If I have any beliefs about immortality, it is that certain dogs
I have known will go to heaven, and very, very few persons."
--James Thurber
I have been squirrel hunting all my life. But I was first introduced to squirrel & coon hunting with dogs by Dennis Saucier while we worked together, starting in 1978. Dennis & I worked together for about nine years & had many great squirrel and coon hunts. He had a black mouth cur named Saucier's Bullet (black saddle back brindle) out of old bloodlines (L. H. Ladner & James Lee) his uncle Francis (Frank) Malley & his cousins owned. Howard "Cowboy" Ladner also worked with us, and introduced me to his son, Michael, whom I have hunted with ever since. Michael Ladner had a great old dog named "Wolf River Yellow" (pure Ladner breeding) that we had many great hunts with until he died at 16 years old. Michael has bred, raised, and trained many great Black Mouth Cur tree dogs.
When I started my breeding of the Black Mouth Curs, I started with dogs I obtained from Michael Ladner that were 3/4 L. H. Ladner and 1/4 Mike Lott (the Lott dogs carry L. H. Ladner & James Lee bloodlines). Then I got a female (Walters' Dixie Jolene) from Joe Wheat that was 7/8 L. H. Ladner/James Lee bloodlines with 1/8 Randy Pannell's Ch. Tonto bloodline. I still have a few dogs farmed out that carry either a little of the Lott blood or the Pannell blood, so I can use them to breed into my line of dogs when I want to. The dogs I breed, raise, train and hunt now are bred down straight from L. H. Ladner's and James Lee's dogs. I am very pleased with this line of dogs.
Through the years, I have met many good people who have helped me in many ways.
A special thanks goes to L. H. Ladner, James Lee, Mike Lott, Michael Ladner, Francis Malley, and Joe Wheat (all from here in south Mississippi) for breeding such good tree dogs.
Thank you for your time,
James T. Walters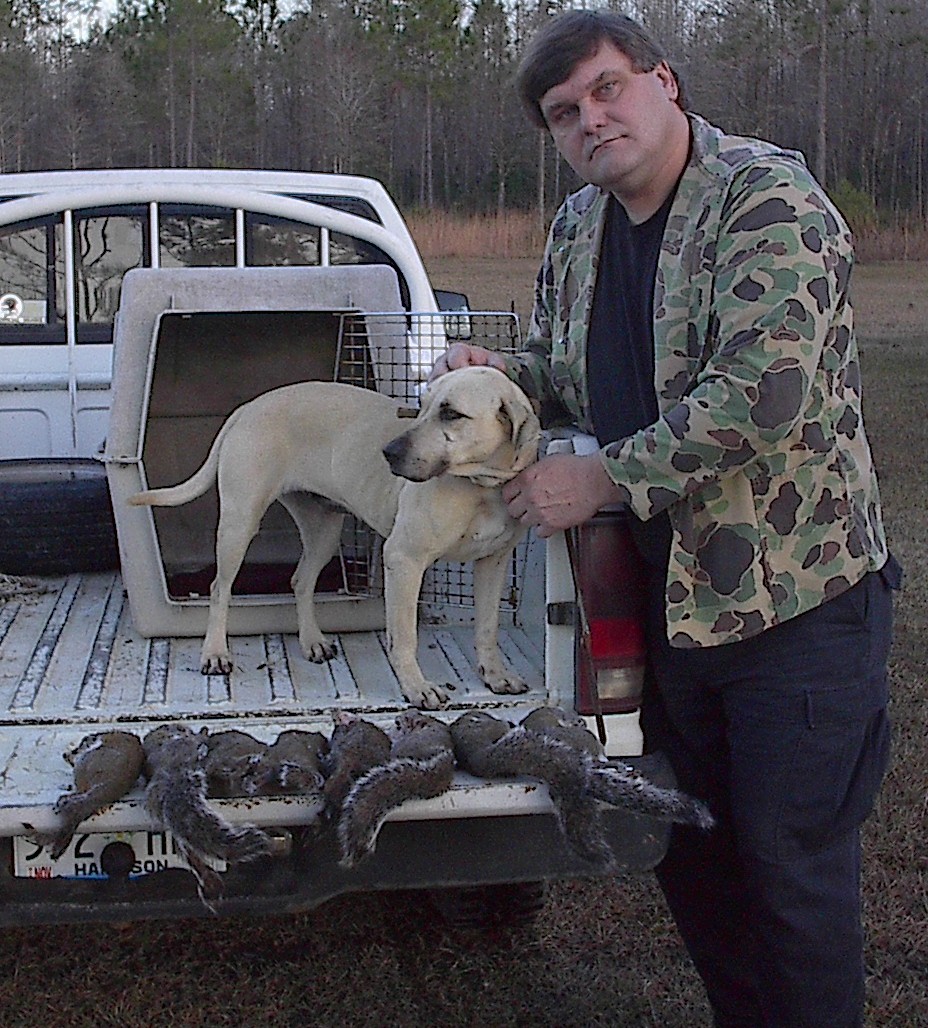 Walters' Miss Lee is 7/8 James Lee bloodline & 1/8 L.H. Ladner bloodline. She has a little Ladner's Silver in her.
"On judgment day if God should say, "Did you clean your house today?"
I will say, "I did not, I went squirrel hunting with my black mouth cur and I forgot.
And I know he'll reply," I understand."
Faithful:


With eye upraised his masterís look to scan,
The joy, the solace, and
the aid of man:
The rich manís guardian and the poor manís friend,
The only creature faithful to the end.
--George Crabbe.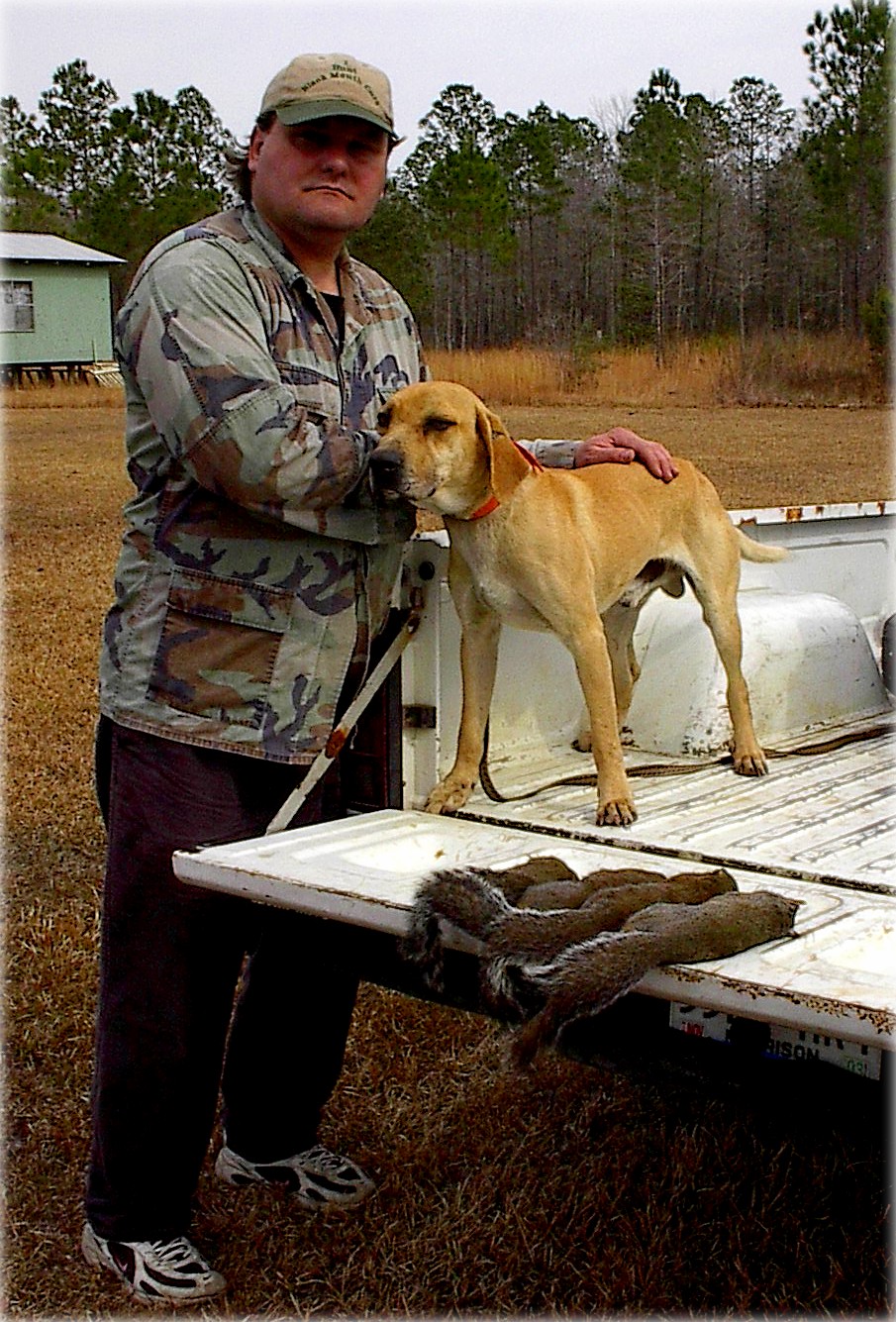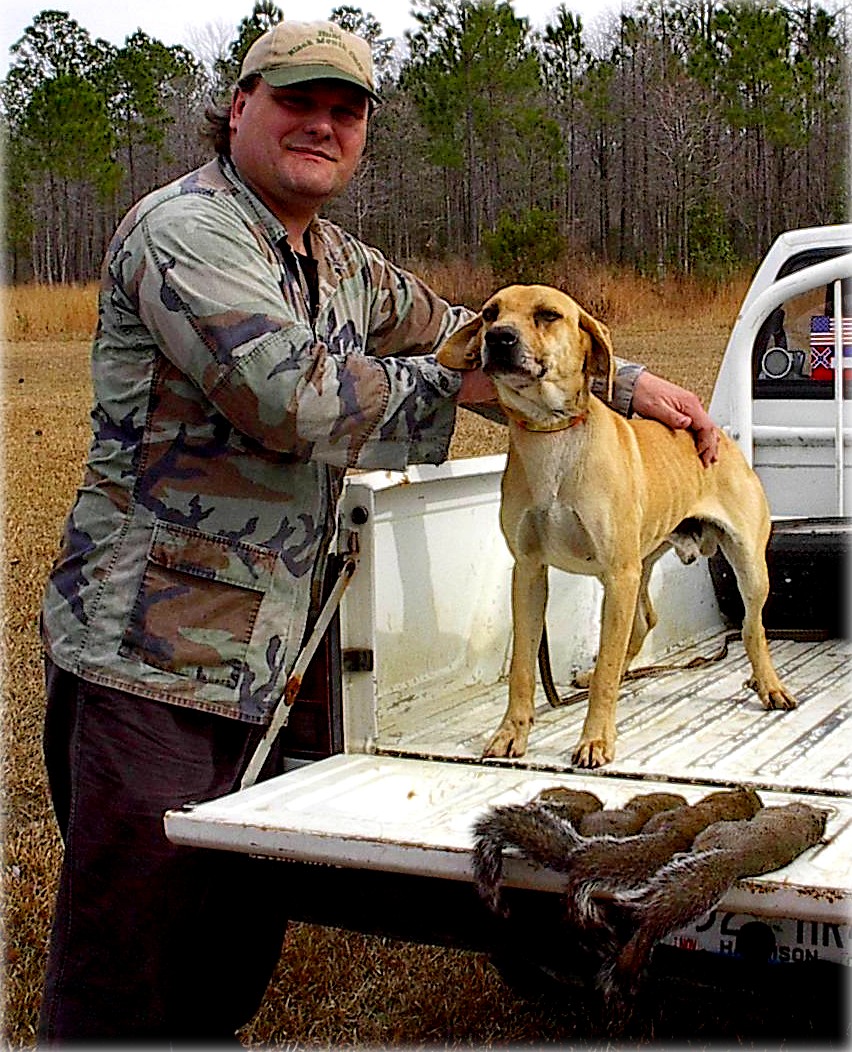 Ch. Walters' Mo-Duke & Ch. Walters' Adelina are about 5/8 James Lee bloodline & 3/8 L.H. Ladner bloodline. They have Ladner's Silver on the top & bottom of their pedigree.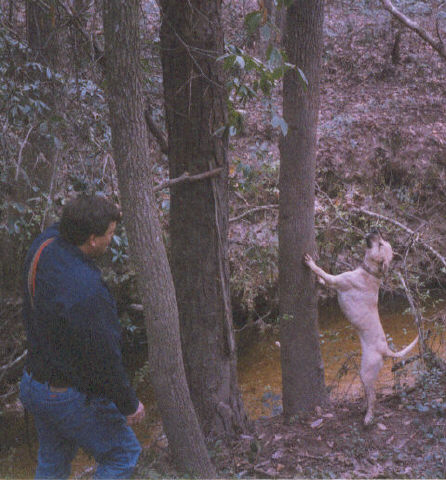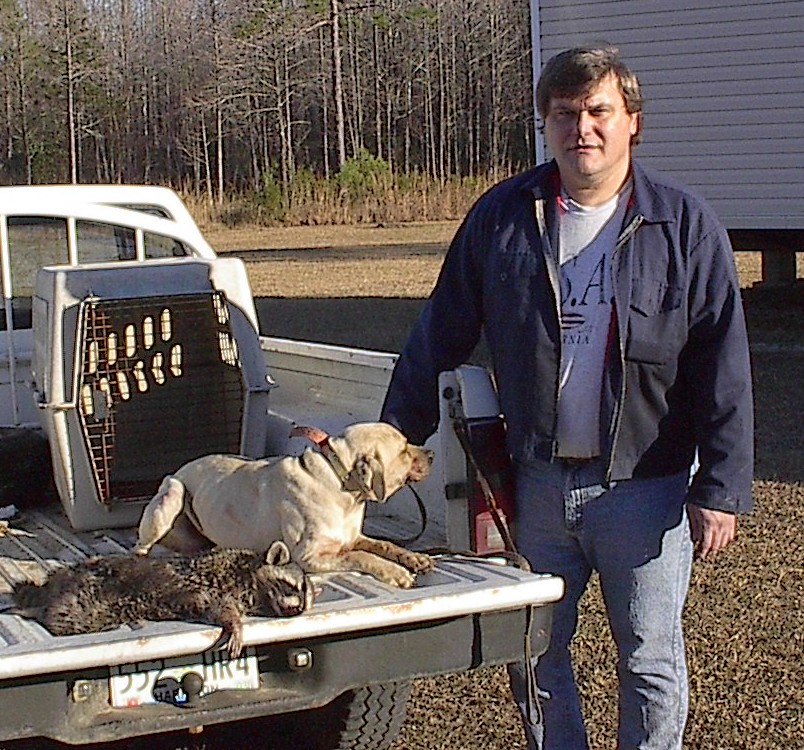 Walters' Bell Lee is by Ch. Walters' Mo-Duke x Walters' Miss Lee, so she is line-bred on Ladner/Lee bloodlines.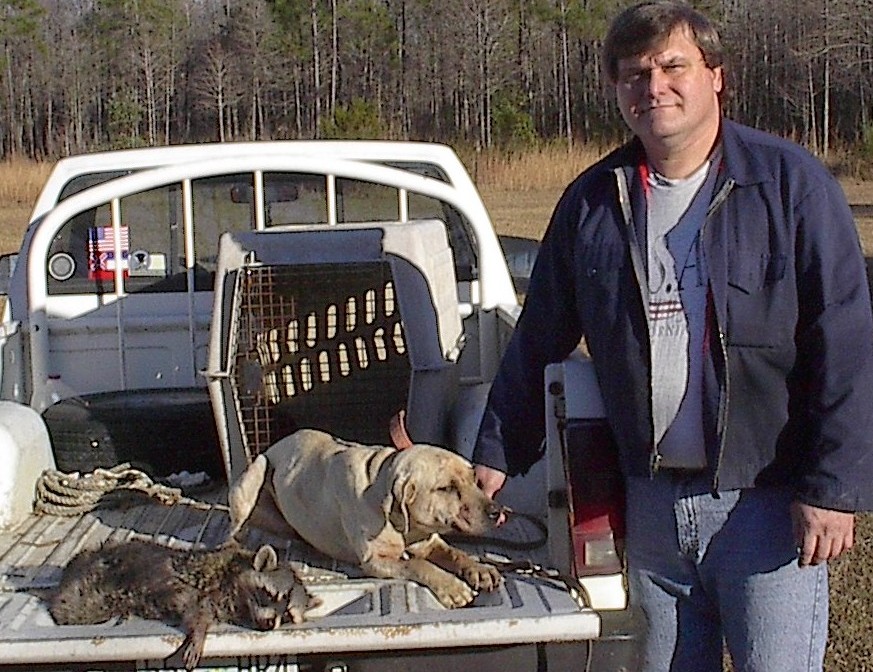 Walters' Casie is from L.H. Ladner and has Ladner's Silver top & bottom.
God bless & good hunting... James T. Walters (T-Dog)
For further information;
Walters Black Mouth Cur Kennels
James T. Walters
20250 (B) 28th Street
Long Beach, MS 39560
cell phone: (228) 669-3149
E-Mail address: Brindle231@yahoo.com
web page: www.waltersblackmouthcurs.homestead.com